Group assails DepEd, cites 17 student suicide cases
October 28, 2020 | 12:00am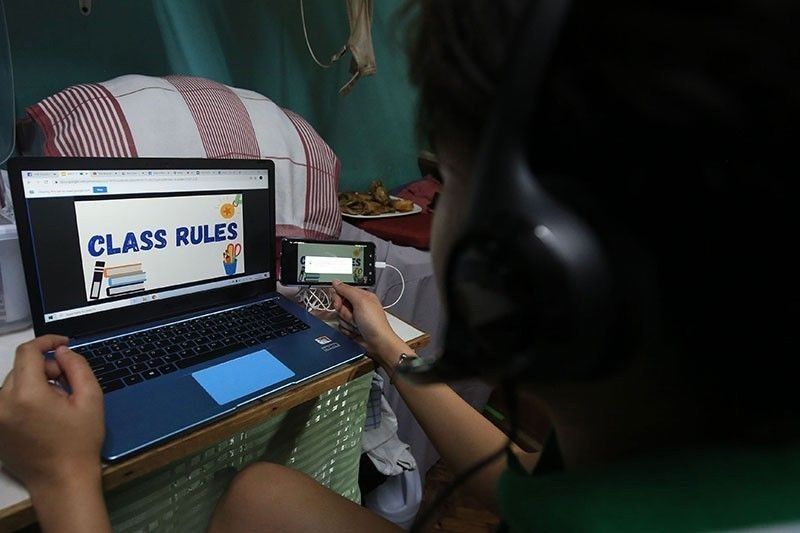 CLARK FREEPORT, Pampanga, Philippines — A youth group is challenging the Department of Education (DepED) to "prove its claims that suicides should not be linked to distance or modular learning" amid the COVID-19 pandemic, after the group monitored at least 17 suicide incidents among students so far this school year.
The Samahan ng Progresibong Kabataan (SPARK) issued the challenge in reaction to a statement issued by the DepEd last Oct. 20 asking the public to "stop directly connecting such (suicide cases) to modules or distance learning."
The SPARK said that as of Oct. 25, it has monitored 20 cases of "deaths directly connected to distance learning."
"Of the total, 19 were students from grade six to third year college. Of the 19, 17 are suicides, one death due to electrocution and another due to vehicular accident," the group added.
The SPARK told the DepEd to "put its claims against the testimonies of those directly affected by the suicide incidents."
In particular, the SPARK cited the testimony of Maria Jacobe Benig, mother of Ricky Benig, a 19-year-old grade nine student at Sto. Domingo National High School in Albay, who took his own life last June 16.
The group said that in its interview posted on Facebook, Mrs. Benig said her son had been struggling with the financial burden imposed by online learning on his family.
"He told me, 'Mama, I won't study now, anyway what will I learn from this online class? Before, you gave us transportation money, that's cheaper than this online class. Now, if you don't have P100, you can't join the online class," the mother was quoted by the group to have said in Filipino.
The group added that Mrs. Benig blamed "the strains of online classes" for her son's suicide.
The SPARK dared DepEd officials to refute the claims of Mrs. Benig and provide evidence to justify that student suicide cases were not linked to distance learning.
"If the DepEd claims that (officials) have police reports, parents' accounts and internal investigations that led them to conclude this, then we demand that they make this accessible to the public for us to scrutinize," SPARK national spokesman John Lazaro said.
Lazaro further challenged the DepEd to "present their proof before an independent and credible body, and be measured against the testimonies and accounts of students, teachers and parents, including that of Mrs. Benig."
"If the DepEd's claims are found to be correct, then we will stop insisting that distance learning is killing students. But if they are not, they will be proven to be a group of murderers who tried to wash the blood off their hands, and resigning from their posts is the least they can do," Lazaro said.
The SPARK has launched multiple campaigns against the continuation of distance learning, including calls for an "academic freeze" until January as well as "sweeping reforms in the education and telecommunications sector to ensure more inclusive learning." – Janvic Mateo, Cecille Suerte Felipe, Rudy Santos