DOT reopens tourism to create rural livelihoods
September 28, 2020 | 12:00am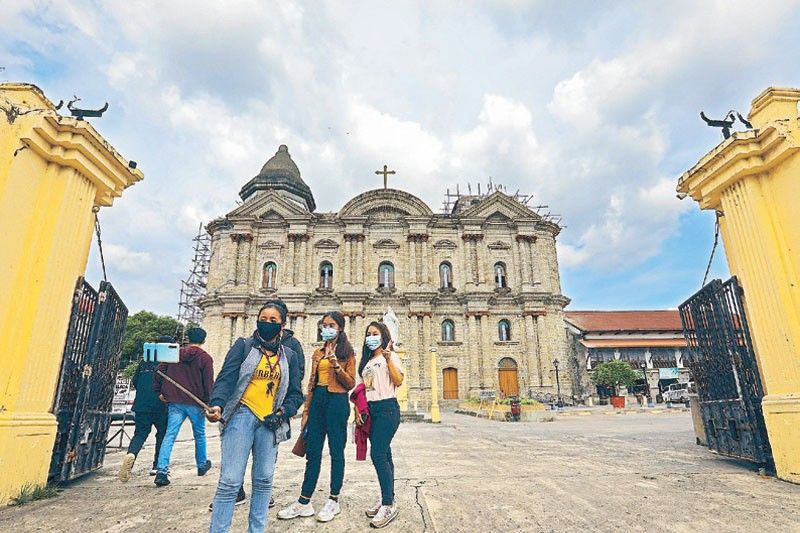 MANILA, Philippines — The Department of Tourism (DOT) has started to reopen tourist destinations in the country in its bid to create livelihood in rural areas.
In her message for this year's celebration of World Tourism Day, Tourism Secretary Bernadette Romulo-Puyat yesterday said rural areas depend on tourism, which has been hard-hit by the coronavirus pandemic.
"This year's theme 'Tourism and Rural Development' is particularly relevant to the country as many of our rural areas depend on tourism. I am pleased to report that, in concurrence with our local government units, tourism stakeholders and local communities, we have slowly began reopening our destinations for domestic travel with health and safety protocols in place," Puyat said.
"This gradual revival of the industry will bring back jobs and livelihoods to rural areas where many of our tourism products such as beach, diving, ecotourism, arts and culture and farm sites are found," she added.
Puyat cited a recent United Nations policy brief where Secretary General Antonio Guterres asserted that tourism has been a vehicle for integration, empowerment and income generation for rural communities.
"This statement recognizes, at the highest level, the importance of tourism to a nation's development," she said.
She stressed that the tourism industry in the Philippines has been promoting development in the countryside, supporting farmers, indigenous peoples, women and other marginalized groups through sustainable programs that uplift and empower various sectors.
"We have been given this time of tourism closure to transform the crisis into an opportunity; a chance to rebuild tourism on the foundation of safety, sustainability, inclusiveness and resiliency," Puyat said.
"Let us remain steadfast in our commitment to pursue equitable and responsible growth as the legacy of our industry," she added.
Puyat had earlier stressed that restarting tourism is a priority to be able to give employment to workers who lost their jobs amid the pandemic.
Tourism is a key driver of the economy, contributing 12.7 percent to the country's gross domestic product in 2019 as well as 13.5 percent to the total employment with 5.7 million employed in the sector.
An estimated 4.8 million Filipinos employed in tourism-related industries have been affected by the pandemic, the DOT reported. Both the department and stakeholders emphasized that domestic tourism is seen to lead the country in its economic recovery.