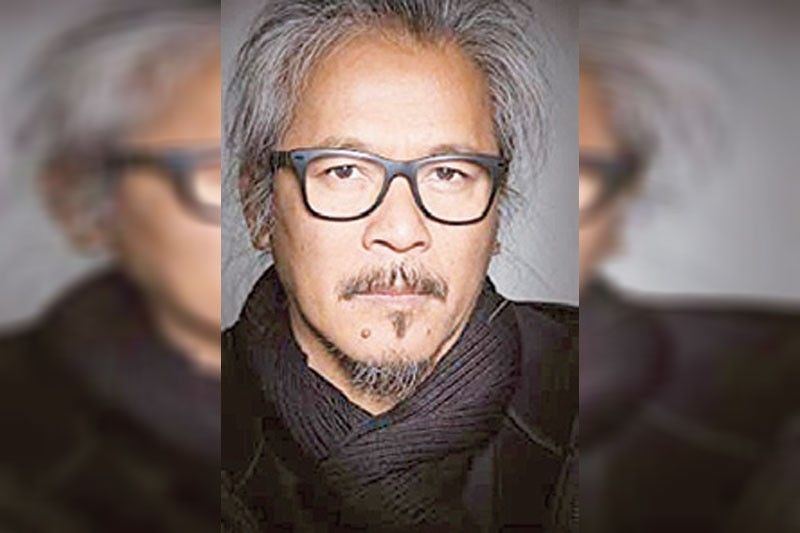 Lav Diaz wins best director in Venice filmfest
Ricky Lo
(The Philippine Star) - September 14, 2020 - 12:00am
MANILA, Philippines — For the second time in four years, Lav Diaz stands triumphant at the 2020 Venice International Film Festival (VIFF), where he won Best Director in the festival's Orrizonti Award (Horizons Section) for his film Lahi, Hayop (Genus Pan) on Saturday.
Lahi, Hayop is about "three illegal miners who journeyed back to their island after months of toiling in hellish conditions. With their hard-earned money, they traversed the sea, the mountains and the forest until they reached their destination."
The film, starring Nanding Josef, Bart Guingona, DMs Boongaling, Joel Saracho, Hazel Orencio, Noel Sto Domingo, Popo Diaz, Merly Bucong and Elvira Dayandante, runs for two and a half hours.
French director Claire Denis was head of jury for the Orrizonti section, and Cate Blanchett the president of jurors.
It was also at the VIFF in 2016 where Diaz won the Golden Lion for Best Director (Main Competition) for his film, Ang Babaing Humayo (The Woman Who Left). But the VIFF is not foreign territory for Diaz who first competed in 2007 with Death in the Land of Encantos that finished with a Special Mention honor. In 2011, he competed again with Century of Birthing (Siglo ng Pagluluwal).
In an interview with The STAR weeks before the announcement of the acceptance of Lahi as official entry, Diaz said talked about the film's backstory: "I once was asked to define man, us so-called human beings, supposedly the most superior inhabitant of planet Earth and, due to the moment's urgency, for a quick reply all I could muster was an animal simile (Man is an animal), and I felt terrible, I thought I fumbled. But then looking back now, it was in fact the better answer."
He added, "Yes, in fact, man remains on that level, animal. And I came upon a discourse exactly on this matter that, despite us being the better developed species, most of us still retain the demeanor and comportment of the chimpanzee, the genus pan, part of Hominidae, the great primate family. And so, by nature, we are violent, aggressive, obsessive, transgressive, imposing, envious, territorial and narcissistic/egotistical, very much like our cousin, the genus pan."
But then, there's hope, he qualified, citing a study that says "The human brain is still developing and once it has achieved full development, man shall be complete, a truly self-actualized species, altruistic, saintly and true, just like Buddha, Gandhi, Christ and the farmer, Mang Osting who generously provides for my vegetarian needs. Thus, with Lahi, Hayop (Genus Pan) it has always been my desire to make a film about animals," he stressed, "about man as animal, man honestly acting like one, an animal, as he has been acting like an animal all his life anyway."
Asked for a statement, in an email to The STAR yesterday, Diaz begged off that he didn't make a formal one.
"They (festival organizers) only asked for a video," he said, adding that he tried to send Bart Guingona, one of the film's stars, to grace the event, "But sadly, the Italian embassy didn't act accordingly on our request."
In the 30-minute video, Diaz said he thanked the VIFF, the jury of Orrizonti.
"And I saluted the VIFF for mounting the event in the face of the tragedy the world is in now," stressed Diaz. "They are the first ones to mount a physical film festival, unlike others who are only online. They showed it can be done with the proper discipline," he added in Filipino.
"Of course, the accolade given by Venice is for everyone in our country. Film is full of fear and dismay, critical of the darkness enveloping the Filipino consciousness then and now, but these are discussions that are in need of proper and challenging discourse, and with an ultimate solution," Diaz further explained. – Charmie Joy Pagulong