Tech woes among top concerns for distance learning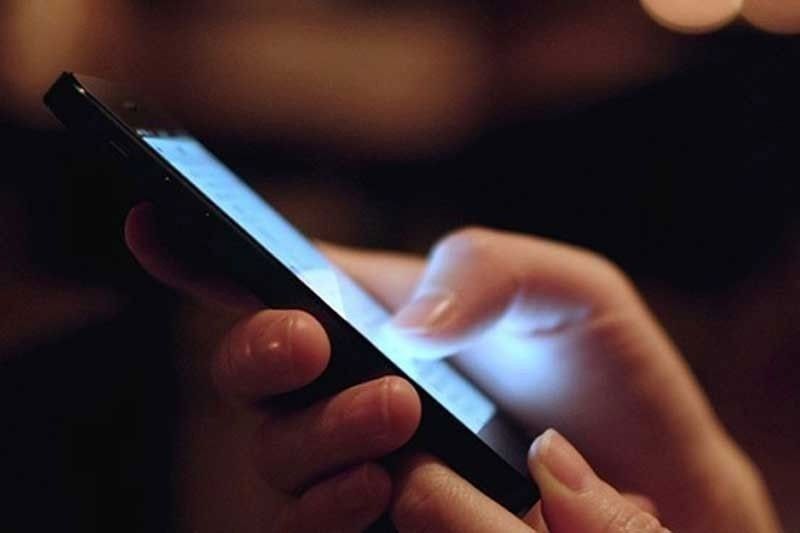 MANILA, Philippines — The lack of gadgets, insufficient mobile data allowance and unstable internet connection are among the primary concerns raised by parents in relation to adopting distance learning next school year.
Initial data from the enrollment survey conducted by the Department of Education (DepEd) showed a significant number of parents citing the three issues as among the primary challenges that they believe may affect the learning process of their children.
More than 6.9 million cited unstable mobile and internet connections, while over 6.8 million noted lack of available gadgets and equipment suitable for distance learning.
Another 6.2 million cited insufficient load or data allowance as a primary concern.
Other challenges include difficulty in independent learning at 2.5 million, distractions such as social media and noise from community at 2.3 million and conflict with other activities such as house chores at 1.7 million.
More than 838,000 cited lack of available space for studying, while over 771,000 noted existing health conditions as a challenge.
DepEd has repeatedly stated that online-based education is just one of the different distance learning modalities that would be adopted in the next school year. Other options include the use of modules and delivery of educational content through radio and television.
It said gadgets are also not required as printed modules would be provided for those who have no available devices and internet connectivity.
Face-to-face classes may also be allowed starting January 2021 in low-risk areas, provided they are in compliance with the requirements set by different government agencies.
Based on initial data, most parents prefer education through printed or digital modules instead of online-based and other distance learning modalities.
More than 8.8 million parents chose modular learning as their preferred distance learning modality for the upcoming school year, while only 3.3 million chose online learning.
Almost four million chose a combination of different learning modalities, 1.4 million for education via television and less than a million for radio-based instruction.
The data were gathered through the learner enrollment survey form that parents filled up during the enrollment period that ended last July 15.
Final data on the responses to the survey form are still being collated.
DepEd said the survey was designed to profile the household in terms of their readiness for distance education.
It said enrollment figures would not be equal to the number of responses to the survey, as parents were allowed to choose more than one option in some of the questions.
The survey results would also be likely lower than the final enrolment count, added the agency.
"These data and information were used by every region, school division and school in designing their respective learning continuity plan, particularly in making decision on what learning modalities will be implemented," DepEd said.
"These data were also used in determining the budget requirements for the learning continuity plan, particularly on the requirements for learning resources," it added.
No internet
Based on initial data, some 6.5 million households said they have ways to access the internet, while 6.3 million said they do not.
On how they connect online, 5.7 million said they can use their own mobile data, while only 1.88 million said they have broadband internet.
Some 682,000 said they would connect online through a computer shop, while another 690,00 said they would connect through other places outside their homes.
On available devices at home that can be used for learning, more than 5.84 million said they have smartphones, while 3.81 million have basic mobile devices.
Over 3.6 million have non-cable television, while more than 2.5 million have cable television. Some 1.8 million have radios.
Meanwhile, only 1.7 million have desktop computers or laptops, and a little over 870,000 have tablets.
More than two million said they have no devices that can be used for learning.
The Alliance of Concerned Teachers (ACT) said the parents' preference for modular learning is indicative of the lack of meaningful and viable choices for the upcoming school year.
"While it has its own challenges, the online synchronous (real-time) learning mode has the most potential to warrant true learning among students with the present circumstances, as it allows regular interaction and feedback with teachers," said ACT secretary general Raymond Basilio.
"Despite this, the government did nothing to enhance connectivity and establish the needed infrastructure to implement an effective distance learning program. Hence, parents had no choice but to rely on the most basic modality and also the most arduous for them," he added.
Under the modular setup, households would receive printed or digital modules containing the lessons that the students have to study.
Parents and volunteers called para-teachers would be tapped to help teachers in instructing and guiding the students.