More churches to reopen Saturday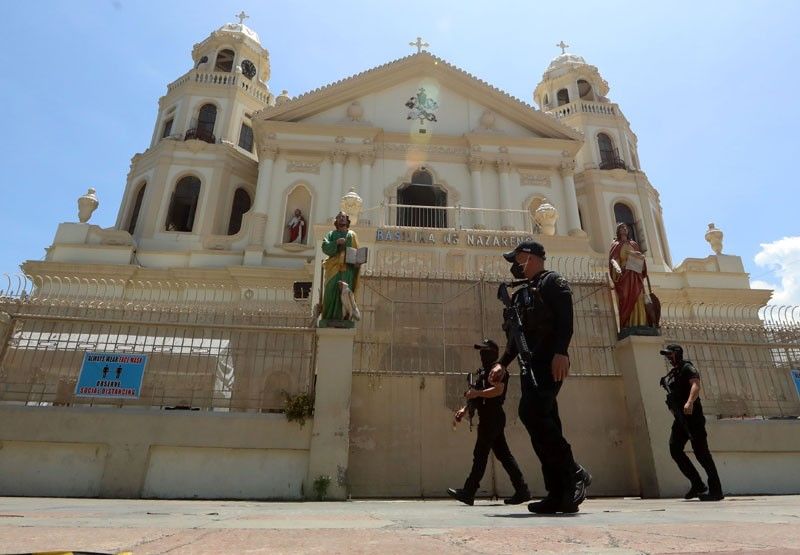 MANILA, Philippines — More Catholic Churches in Metro Manila will reopen their doors to the faithful beginning Saturday after the Inter-Agency Task Force on Emerging Infectious Diseases (IATF) eased the restrictions on religious gatherings in areas under general community quarantine (GCQ).
Pasig Bishop Hubert Vergara said churches would reopen on July 11 as the IATF allowed up to 10 percent of seating capacity in religious gatherings.
Vergara reminded the faithful to be mindful of coronavirus disease 2019 (COVID-19), noting it is still not safe to go out.
"We remind our faithful that this does not mean that the virus is gone. The virus is still very much around, which is why I enjoin you to observe the following precautions," Vergara said, referring to the health protocols for churches under the Archdiocese of Pasig.
The health protocols include strict compliance with the minimum health and safety requirements of every parish in Pasig, which include the mandatory wearing of face masks and observation of social distancing.
Vergara said pregnant women, those with health problems as well as those below 21 years old and above 60 are not allowed to attend religious gatherings.
He urged them to watch virtual masses, which will be posted on the Facebook account of the different dioceses.
Aside from Pasig City, Fr. Reginald Malicdem, chancellor of the Archdiocese of Manila, said churches under their jurisdiction would also resume physical masses subject to IATF guidelines.
Malicdem said it would still depend on the parish priests if they would open their doors to the faithful, considering the readiness of the parish to implement the safety guidelines both of the IATF and of the Catholic Church.
The Archdiocese of Manila covers churches in the cities of Manila, San Juan, Mandaluyong and Pasay.
Malicdem said the Manila Cathedral might open by middle of July. He said they would officially announce on Facebook the reopening of the Manila Cathedral.