Drones, SAF troops keep Cebu residents indoors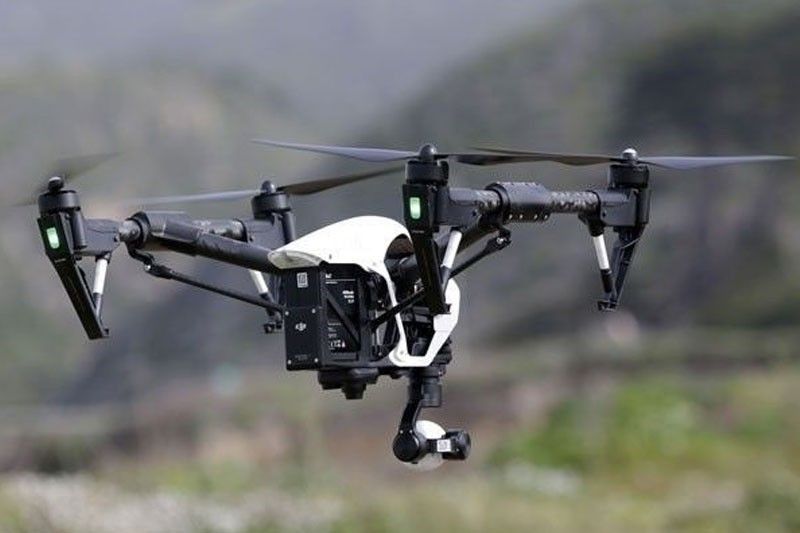 MANILA, Philippines — Special Action Force (SAF) commandos and aerial drones hovering around Cebu City have kept residents indoors as the local government continues to implement the enhanced community quarantine (ECQ).
The Joint Task Force COVID Shield (JTF) said the deployment of SAF troopers and soldiers in the city, which was earlier reverted to ECQ due to the rise in COVID-19 cases, was not meant to "bully" residents of Cebu.
"As what we have observed in Metro Manila and other parts of Luzon before, the deployment of SAF commandos resulted in the significant reduction of quarantine violators. We want to duplicate this success in Cebu City as part of our mandate to prevent the spread of COVID-19 by containing the movement of local residents and disabling unnecessary travels," JTF commander Lt. Gen. Guillermo Eleazar said in a statement yesterday.
The Philippine National Police had earlier approved the deployment of at least 150 SAF commandos in Cebu City to help enforce quarantine restrictions.
Eleazar, also PNP deputy chief for operations, said the Central Visayas police office has deployed 11 aerial drone patrol units to monitor compliance in areas where quarantine violations persist.
While police had no problems with most residents, Eleazar said there were a number of people who violated the law by disregarding health and safety protocols.
"This is the reason why the deployment of SAF and soldiers is necessary, for these hardheaded people to be forced to comply with the presence of uniformed personnel and their mobility assets," he said.
"Your SAF and soldiers may be the toughest, but they are also human beings who have compassion for those who deserve it. They are known to strictly follow orders and among their orders is to exercise maximum tolerance. In return, we ask the people of Cebu City to reciprocate this good gesture by observing the quarantine rules and respecting the people who enforce these rules," Eleazar said.
'Doctors to the Barrios'
With COVID-19 reaching a critical point in Cebu City, Health Secretary Francisco Duque III yesterday issued a directive to deploy more doctors, including Doctors to the Barrios (DTTBs).
Duque issued the directive following reports of Department of Health Regional Office VII director Dr. Jaime Bernadas that the Cebu City healthcare system is overwhelmed with patients.
The same observations were reported by National Task Force lead Secretary Carlito Galvez and Cebu overseer Secretary Roy Cimatu during their field visit.
The DOH said the doctors would not be permanently deployed in Cebu City but only provide relief similar to previous temporary assignments like the deployment in Marawi and during Typhoon Yolanda. The assigned doctors are rural health physicians and not municipal health officers, it said.
"Meaning the municipality they serve already has a municipal-hired doctor ensuring that the municipalities they serve will not be left doctorless during their assignment. Healthcare services will continue," the DOH said in a statement.
It said "the very nature of the DTTB program is to post doctors, usually in most remote areas where access to health care is a challenge, and where quality healthcare service is most needed."
AFP medical team
The Armed Forces of the Philippines (AFP) yesterday sent a team of nine doctors, 10 nurses and 13 medical aides, following a spike in COVID cases in Cebu City.
Task Group Central members, led by Maj. Maria Adesitas Sagario, underwent precautionary swab testing and flu vaccination before their flight via a Philippine Air Force C-130 aircraft.
"We are proud of this team for stepping up this dangerous but very important mission," AFP vice chief of staff Vice Admiral Gaudencio Collado Jr. said during the send-off ceremony at Villamor Air Base in Pasay City.
Collado was joined by National Task Force COVID-19 chief Secretary Carlito Galvez Jr. and Environment Secretary Roy Cimatu, in charge of enforcing protocols in Cebu City to stem the spread of the virus.
"This pandemic has erased the limits on how Filipinos could help in this fight, and we are glad to be part of this national effort to control and alleviate the impact of COVID-19 in the country," AFP chief Gen. Felimon Santos Jr.said.
Hiring of nurses
The Filipino Nurses United (FNU) has expressed support to the nurses, doctors and other health workers in Cebu for their urgent and efficient health crisis response.
It also thanked the government for the immediate hiring of more nurses.
The FNU said health workers in Cebu City and parts of Cebu province are now facing the greatest challenge in the fight against COVID-19.
"Time is of the essence. Immediate mass hiring of nurses with minimum entry salary of P32,000, just benefits such as hazard pay, adequate personal protective equipment and safe nurse-to-patient workload are critical solutions to augment the severe understaffing of nurses who will help save lives against COVID-19,"the FNU said in a statement.
As early as March, the group called for mass hiring of nurses through a letter to the Inter-Agency Task Force on Emerging Infectious Diseases.
It said the Department of Health responded with a call for volunteer health workers with an allowance of P500 a day.
"There is sufficient number of unemployed nurses (more than 200,000) in the country who can be hired by the government under the emergency mass hiring of nurses. It is not just for the government to seek nurse volunteers from those nurses who already have job contracts with their employers in their destination countries," FNU said. Michael Punongbayan, Pia Lee-Brago