Closure of small schools, layoff of teachers feared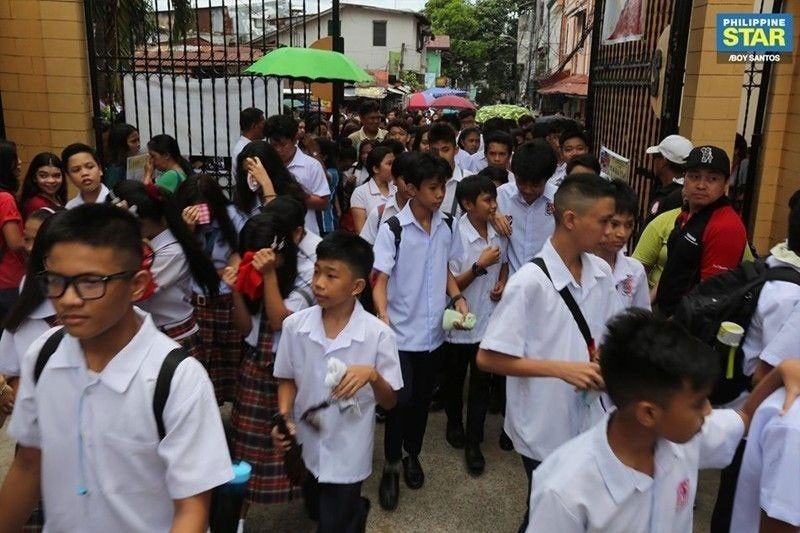 MANILA, Philippines — The Alliance of Concerned Teachers (ACT) has expressed concern over the low enrollment figures in private schools, saying it could result in closure of small education institutions or massive layoff of workers.
Latest enrollment data released by the Department of Education (DepEd) showed that only 318,930 students have so far enrolled in private schools, representing only 7.6 percent of the 4.2 million private school students last school year.
"If enrolment will continue at this rate, we may have less than a million learners in
private schools for this school year," ACT secretary general Raymond Basilio said, noting that the month-long enrollment period set by DepEd has already concluded its second week.
"(This) may mean thousands of school closures, especially small ones that are unable to continue operation due to the lack of sufficient funds from tuition and other miscellaneous fees. This in turn will lead to massive lay-offs of education workers," he added.
As of Friday morning, 10,467,272 students have already expressed their intent to enroll in the upcoming school year, which is expected to forego traditional face-to-face learning due to the coronavirus disease 2019 pandemic.
More than 10.1 million of those who registered are in public schools.
The guidelines for the enrollment process issued by DepEd last month is generally for public schools, although some provisions – such as the July 7 deadline for data encoding to the learner information system – also covers private basic education institutions.
Registration data regularly released by the agency over the last two weeks also showed a breakdown in public and private schools.
DepEd earlier allowed private schools to open earlier than the scheduled start of classes in public schools on Aug. 24, provided that no face-to-face classes would be conducted.
It said the ongoing enrollment period would determine if the number of students willing to enroll next school year would be affected by the public health crisis.
The Coordinating Council of Private Educational Associations earlier warned that two million private school students may migrate to public schools due to the financial impact of the pandemic.
The ACT noted that some private schools have already undergone retrenchment and had to let go employees, particularly contractual workers who ended up not being renewed.
It called on DepEd to provide assistance to those affected, such as by hiring them as volunteer teachers given the increasing workload in the public sector due to the expected shift to distance learning.
"We do, however, demand that the state not make the same mistake it did with volunteer health workers when it offered an insultingly low pay of P500 per day allowance. Education and health workers alike deserve decent pay for their unparalleled and essential service," said Basilio.
"We likewise urge the government to provide wage subsidy to private schools so they may keep their employees and cushion the effects of the crisis. Private school teachers must also receive the financial aid the government owes them since the lockdown started in March," he added.