PhilHealth: No delayed hospital payments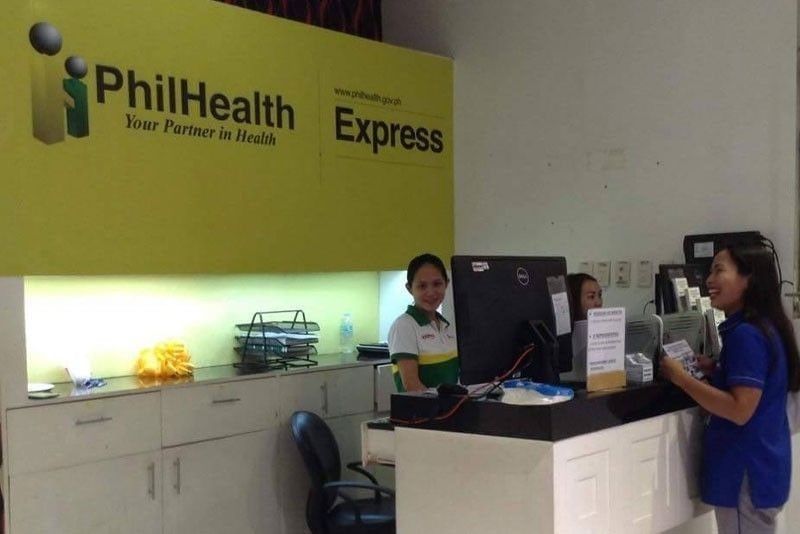 MANILA, Philippines — The Philippine Health Insurance Corp. (PhilHealth) has denied the allegation of Private Hospitals Association of the Philippines Inc. (PHAPi) that some 300 private hospitals are facing closure due to delayed payments by the state insurer.
In a statement, PhilHealth yesterday said the allegations by PHAPi president Rustico Jimenez "are unfounded, malicious and irresponsible."
PhilHealth noted that from Jan. 1 to May 29, 2020, it disbursed P52.53 billion in claims payment and interim reimbursement mechanism (IRM) assistance to healthcare facilities.
IRM is an emergency cash advance measure applied by PhilHealth to provide hospitals with an emergency fund to respond to unanticipated events such as natural disaster and calamities.
"Payment of claims amounted to P38.6 billion, which includes P4.74 billion paid through its accelerated return to hospital (RTH) initiative, with P13.93 billion released under IRM. Of the claims paid, P21.8 billion ((56.5 percent) were paid to private facilities," PhilHealth said.
It added that reimbursements were processed at an average turnaround time of 41 days with a denial rate of two percent.
The increase in turnaround time is due to adjustments for the coronavirus disease (COVID-19) pandemic, it said.
PhilHealth maintained that it "never issued a promise" that IRM would be given to all hospitals.
To preserve reserved funds, PhilHealth has "re-calibrated" its program to benefit health facilities in areas where there are concentration of COVID-19 cases.
Higher premium suspended
Meanwhile, the imposition of higher PhilHealth premiums will remain suspended even if quarantine restrictions have been relaxed nationwide.
Presidential spokesman Harry Roque said the suspension of the collection of higher health premiums would remain until PhilHealth revises the implementing rules of the Universal Healthcare Law.
"(Health) Secretary (Francisco) Duque has suspended a provision of the implementing rules and regulations that imposes higher premiums. I think even if the MECQ (modified enhanced community quarantine) has lapsed, it would remain suspended until the PhilHealth revises and changes the implementing rules and regulations," Roque said at a press briefing.
The MECQ is the transition phase between the strictest enhanced community quarantine and the more relaxed general community quarantine. All areas in the country shifted to GCQ and the most lenient modified GCQ starting yesterday.
Last month, the health department suspended the imposition of a higher PhilHealth premium contribution to provide the public relief while the country is grappling with the effects of the COVID-19 pandemic.
President Duterte has also ordered agencies to make PhilHealth premiums voluntary for overseas Filipino workers (OFWs), which means that the payment is no longer a requirement for them to secure their travel papers.
"Now that we have a crisis, the decision of the President is we should not impose additional burden to our OFWs, especially at a time when many of them have been repatriated and have lost their jobs," Roque said at a press briefing last May 4.