DILG: Civil society groups behind Cha-cha campaign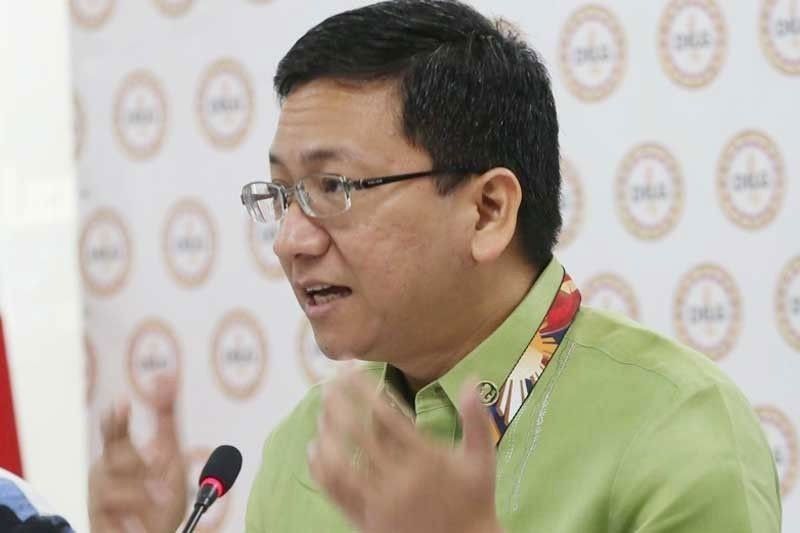 MANILA, Philippines — Department of the Interior and Local Government spokesman Jonathan Malaya clarified that the signature campaign for amendments to the 1987 Constitution is ongoing even during the coronavirus disease 2019 (COVID-19) outbreak, but insisted the DILG is not involved in the effort by civil society organizations.
Malaya said the DILG has taken a back seat in the signature campaign as they are among the agencies in the frontlines of the government's efforts to contain the spread of COVID-19.
He said when the COVID-19 pandemic started, their partner civil society organizations (CSOs) such as the Constitutional Reform Movement (CORE) are the ones now doing the campaign as they were cooped up in the house anyway.
"They asked if they could do it since they're home anyway. Why don't we do online signature," Malaya told Teleradyo's Usapang Lokal.
Malaya said they are not for Charter change but only for amendments to the Constitution for it to address the needs of people, especially those in far-flung regions.
These include changes to the economic provisions which would strengthen the regions, as well as a ban on political dynasties.
Malaya said the DILG has not played an active role as the agency is focused on COVID-19 response efforts.
The DILG and its partner CSOs were aiming to gather two million signatures which they would present to Congress.
However, the effort was shuttered when the government imposed lockdown measures last March to address the spread of the virus.
Malaya also addressed critics who accused the government of still pushing for changing the Constitution when it should be focused on addressing the crisis brought by COVID-19.
He said it's not a priority but they cannot abandon everything because it's their mandate.
Malaya vowed to step down from his post if proven they are using the COVID-19 crisis to gather support for the campaign for constitutional reforms, such as giving relief goods in exchange for their signatures.