'Workers displaced by COVID may be 4 million'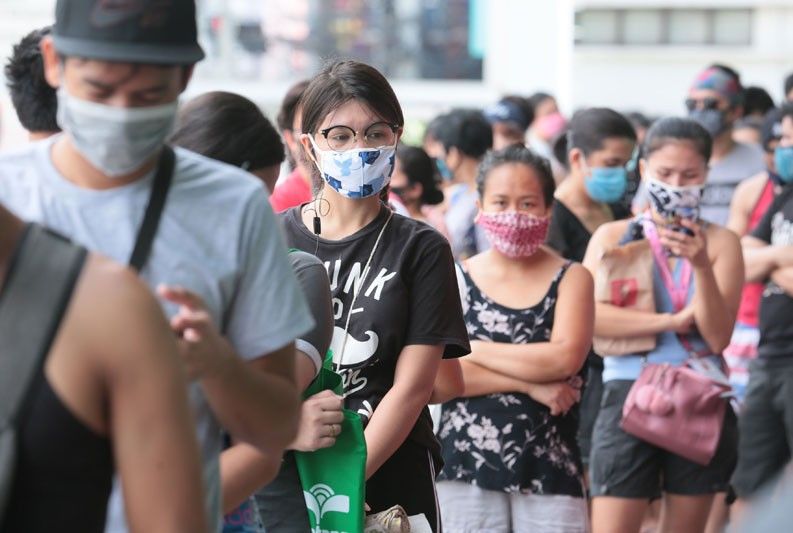 MANILA, Philippines — The country's largest labor group yesterday expressed belief that the actual number of displaced workers nationwide could be as high as four million.
Alan Tanjusay, Trade Union Congress of the Philippines (TUCP) spokesman, said the Department of Labor and Employment (DOLE) could be under-reporting the number of COVID-affected workers.
"While the DOLE reported about 1.2 million, in our estimates, the affected workers in Luzon are around 2.5 million to four million," Tanjusay said.
He added that TUCP and other labor groups are already conducting surveys to determine the actual number of displaced workers and whether they were provided financial assistance by DOLE or the Department of Social Welfare and Development.
Tanjusay pointed out that the high number of displaced workers is expected because the lockdown affected almost all job generating sectors in the country.
"What we are surprised at is the apparent attempt by DOLE and other government agencies to make the number of displaced workers appear at a minimum despite a Luzon-wide lockdown," he said.
He also said DOLE lacks the rigor and urgency to provide safety nets for affected workers. Aside from this, DOLE is not given much latitude in the inter-agency task force, he added.
The Partido ng Manggagawa (PM) claimed that DOLE is downplaying the number of affected workers to justify the big gap in the distribution of cash aid.
It doubted the agency's report that indicated only 3.57 percent of 28 million workers employed in the formal sector were affected by the lockdown.
"The number merely represents a small fraction of the wage and salaried workers in the country and therefore can be interpreted as 'insignificant' as far as the lockdown impact is concerned," PM said.
"Obviously that is not what we're seeing at ground level as most of our workers, except state employees and those in few large corporations who are still under payroll, are employed in less protected and monitored micro enterprises," the group said.
Meanwhile, the Department of Foreign Affairs (DFA) said 12,970 distressed overseas Filipino workers (OFWs) were repatriated amid the COVID-19 pandemic as 822 seafarers arrived from the US and Barbados yesterday.
The Filipino crew of MS Norwegian Epic, MS Marina and MS Norwegian Spirit arrived at the Ninoy Aquino International Airport (NAIA) on two separate chartered flights and went through the mandatory quarantine inspection and briefing conducted by the Department of Health-Bureau of Quarantine (DOH-BOQ).
Those of Norwegian Epic and Marina will undergo a 14-day facility-based quarantine while those of Norwegian Spirit will undergo home quarantine, the DFA said.
Since April 1, the Norwegian Cruise Lines (NCL) for Norwegian Epic and Spirit and Oceania Cruises for Marina spent for the repatriation of over 3,670 of its Filipino seafarers all over the world while Oceania Cruises took care of repatriating 189 Filipino seafarers, with assistance from DFA. – With Pia Lee-Brago