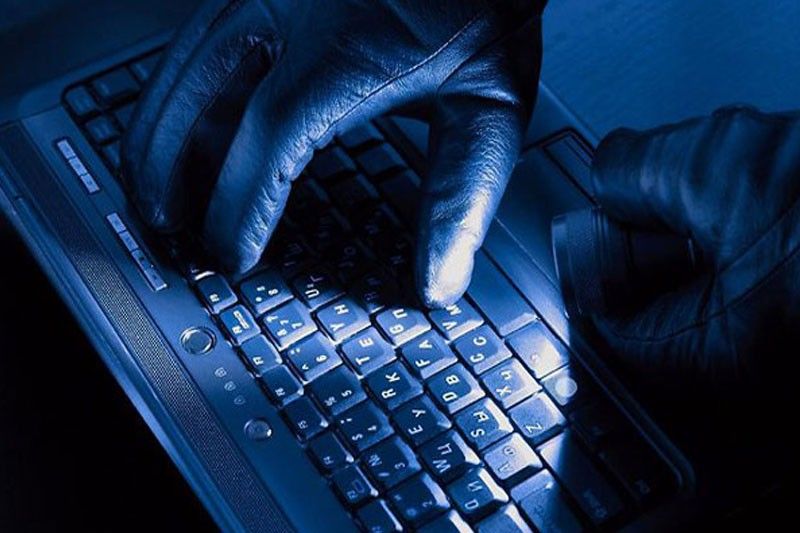 The Philippine National Police Anti-Cybercrime Group (PNP-ACG) said yesterday 24 of the suspects were rounded up spreading false information about COVID-19 on social media while the rest were accosted for allegedly spreading misinformation in their neighborhood.
STAR/File
Cyber cops arrest 32 for 'fake news'
MANILA, Philippines — Police have arrested and charged with criminal offense 32 people for allegedly peddling fake news about the coronavirus disease 2019 (COVID-19) either on social media platforms or through word of mouth in their communities.
The Philippine National Police Anti-Cybercrime Group (PNP-ACG) said yesterday 24 of the suspects were rounded up spreading false information about COVID-19 on social media while the rest were accosted for allegedly spreading misinformation in their neighborhood.
ACG director Brig. Gen. Dennis Agustin said the suspects were from Quezon City, Eastern Visayas, Calabarzon, Mimaropa, Western Visayas, Zamboanga peninsula and Caraga. The Southern Mindanao regional police office made a separate arrest on Sunday.
One of the suspects, public school teacher Juliet Espinoza, was arrested on March 27 over a Facebook post that said people in General Santos City were going hungry. In her post, Espinoza supposedly urged villagers to raid a gym where food packs were stored.
Agustin said the complaints against the 32 were submitted for inquest or preliminary investigation from March 9 to April 5. The charges were for the unlawful use of means of publication and unlawful utterance under Article 154 of the Revised Penal Code and violation of Republic Act 10175 or the Anti Cybercrime Prevention Act.
He urged the public to refrain from sharing and posting false reports that may sow panic and confusion.
"The ACG will be relentless in taking countermeasures on misinformation and spread of fake reports by conducting cyber patrol operations on social media and other online platforms," Agustin said in a statement.
In Davao City on Sunday, police arrested Vicente Cañonera for posting a list on Facebook of people supposedly found positive for COVID-19.
Cañonera posted the list on Facebook pages of Deca Homeowners and Neighborhood Association Inc. and Barangay Cabantian of Davao Concerned Citizen. He posted the list supposedly to help in contact tracing.
The Department of Health Region XI denied giving such information or any other official report to Cañonera.
The Regional Anti-Cyber Crime Unit 11 in coordination with Davao City Police Office (DCPO) Cyber Response Team arrested Cañonera in Barangay Cabantian, Buhangin district, Davao City.
"This operation should serve as a warning to everyone. Keep in mind that the PNP can track down those who make posts of unverified information that might endanger the privacy of individual and caused panic to the public," Southern Mindanao regional police office chief Brig. Gen. Filmore Escobal said.
"It is during these times that all should be responsible in using their social media accounts. As responsible citizen of this region, help us in this fight. Together, we can heal as one," he said.
Cañonera is now under the custody of DCPO for violation of the Law on Reporting of Communicable Diseases, Data Privacy Act , and of provisions of RA 11469 or the Bayanihan to Heal as One Act.
Sara cries fake news
Meanwhile, presidential daughter and Davao City Mayor Sara Duterte-Carpio said a certain James Opre was reportedly behind the fake viral video/audio file that featured her in a bad light.
"This incident only reinforced my previous call against this sick habit of people to create content with the intention of making themselves famous online — and to also misinform, amuse, and confuse the public," she said.
"The latest fake video/audio file was originally produced and uploaded by a certain James B. Opre on Facebook," the mayor said.
The post was captioned: "A great Philosopher once said… #PasagpaMu?" and I can be heard saying, 'Ana ko stay-at-home unya makita tamo mag order og pizza sa Alberto's, unya mag take-out og milk tea tas mag yawyaw mo asa ang rasyon? Pasagpa mo?'"
The mayor called on the PNP to further investigate Opre, who reportedly defied appeals from the public to avoid further spreading fake news.
"Let me once again ask the public to refrain from creating, uploading, and sharing content on social media that could cause more confusion, misunderstanding, and fear among the public," the mayor said.
Duterte-Carpio also lambasted those behind a photo of the President with healthcare workers in a Davao City hospital where she gave birth to her youngest child Stonefish last March 2017. It was reportedly made to appear that the photo was recently taken, or at the height of the COVID-19 scourge.
"This photo has been going the rounds on social media now and presented to appear like it was recently taken. That it is malicious and presented to confuse the public and stir outrage against the President and the healthcare workers is obvious. It tastes poorly as the country is fighting against the spread of the deadly Covid-19 infection," she said.
The mayor said the use of the photo to attack the President shows the desperation of anti-Duterte groups.
"It also shows their disrespect of the sacrifices of the healthcare workers who are on the frontlines. This kind of political attack in this time of health crisis deserves nothing but our outright rejection and condemnation," she added.
"Our common enemy is toxic and deadly enough. We should not allow our common resolve to overcome this health crisis be poisoned by the political toxicity of those who are against the government," Duterte-Carpio said.