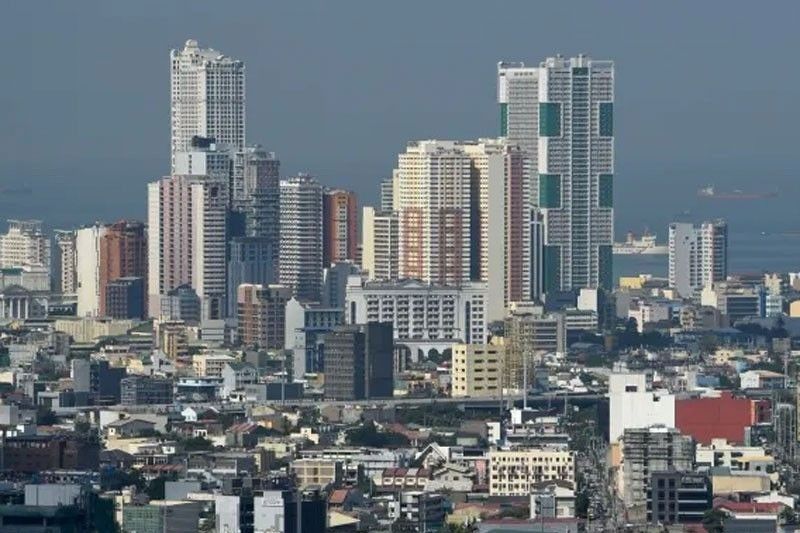 Some 60 business leaders and association heads have formally asked the government to shift to selective quarantine from the current Luzon-wide quarantine to allow some businesses to return to regular operations.
AFP/File
Allow some businesses to resume, government urged
MANILA, Philippines — Businessmen are facing a tough choice on whether to push for an extension of the Luzon-wide quarantine to contain the spread of the coronavirus disease 2019 (COVID-19) pandemic or allow some businesses to resume to address hunger and prevent social unrest.
Some 60 business leaders and association heads have formally asked the government to shift to selective quarantine from the current Luzon-wide quarantine to allow some businesses to return to regular operations.
This was among the four recommendations raised by the business sector to Socioeconomic Planning Secretary Ernesto Pernia, in a letter sent by Presidential Adviser for Entrepreneurship Jose Concepcion III.
The recommendations are aimed at aiding the country transition into a "new normal" while preserving the gains from the government's early response to safeguard the country's public health, Concepcion said in his letter.
The recommendations are: shift from Luzon-wide lockdown to selective quarantine at the barangay level; allow all manufacturing, construction and agriculture to operate based on demand, wherein all cargo would be able to move freely without passes; keep the ban on all mass gatherings including malls, schools and entertainment venues; allow reduced public transportation services – limiting them to business areas where employers can transport workers safely with strict guidance on social distancing, wearing of masks and other public health measures.
"Given the choice – life or money – life is the most important but in the crisis we have today, we need to provide jobs to people as this is the only sustainable way or else hunger will set in, which can lead to social unrest," Concepcion said in a separate message to The STAR.
"If ever the government decides to open public transportation, we are saying we can start with the MRT and LRT. We are also saying that no mask, no entry policy to any public place should be enforced," Concepcion said.
The business leaders arrived at the recommendation at a recent Zoom meeting with the Inter-Agency Task Force for the Management of Emerging Infectious Diseases (IATF) last March 29.
Also present at the meeting were Ayala chairman Jaime Augusto Zobel de Ayala, the Sy Group's Hans Sy, Alliance Global Group CEO Kevin Tan, Gokongwei Group's Lance Gokongwei, Bounty Fresh's Tennyson Chen, Philippine Chamber of Commerce Inc.'s George Barcelon and Sergio Ortiz-Luis, and LT Group president and COO Michael Tan.
On the other hand, tycoon Ramon Ang, president and COO of diversified conglomerate San Miguel Corp. (SMC), who was not at the March 29 IATF meeting, said he is in favor of extending the Luzon-wide enhanced community quarantine, as he downplayed its negative impact on the economy.
"At this point, what is more important are lives, not money. We can make money again but life, once you lose it, it's gone forever. So between life and money, I'd choose life," Ang said in a recent interview with CNN. The current quarantine will end on April 12.
The government has unveiled a P200-billion aid package for 18 million poor households that are seen to suffer most from the impact of the Luzon-wide quarantine, set in place to stop the spread of COVID-19 which has already claimed thousands of lives in the Philippines and across the globe.
Senators back extension
Senators, meanwhile, are supporting an extension of the Luzon-wide enhanced community quarantine.
But they said the quarantine – and its possible extension – would only achieve its aim of containing the spread of COVID-19 if there is mass testing and if the delivery of economic aid to vulnerable families and businesses is guaranteed.
Sen. Sherwin Gatchalian said an extension should be for another two weeks or as the reported mass testing shall have started, while Senate Minority Leader Franklin Drilon suggested that it could be extended up to April 30 with a gradual relaxation of restrictions from then on.
Senate President Vicente Sotto III said the matter of extending or not the enhanced community quarantine, which ends on April 12, is a difficult decision to make.
"We have to study it (extending) well. Balance safety and economy. I agree with the thinking, 'life first, economy later'," Sotto told reporters.
Senate President Pro Tempore Ralph Recto pressed the government to work faster by mass testing all persons under investigation (PUIs), persons under monitoring (PUMs) and those who may have symptoms, and isolate those positive for the disease.
"Likewise, do mass treatment of the sick. Determine from public health scientists when the infection rate is manageable or less than one. Only then can you transition to relaxing (the quarantine). How long? Depends on how fast government does its work and be ahead of the virus," Recto said.
Sen. Panfilo Lacson said the matter is a "most difficult decision to strike a balance between flattening the curve of COVID-19 and the looming economic recession due to a wide swath of business inactivity."
"Thus, it is better left to those who have almost unlimited access to all the relevant data to decide which is the best course of action to take moving forward," Lacson said.
On the other hand, there is no perfect system of distribution of aid considering the number of families involved in the cash dole-out, further complicated by a less efficient database due to the late implementation of the national ID system, he said.
"Just as intelligence information can spell the difference between success and failure in my previous life in intelligence and law enforcement work, data is the key for our policymakers to make the right decisions at this critical time," Lacson said.
Sen. Joel Villanueva warned the increasing incidence of COVID-19 positive individuals "tells us that the pandemic is not yet over."
"I am in favor of extending the quarantine. At the same time, we have to consult our supply chain experts as we need to probably exempt some sectors in this lockdown, especially the food, manufacturing and delivery sector," Villanueva said.
"This is to ensure that we have sufficient supplies of food and basic necessities while we continue our quarantine. Tapping the experts for me is very important," he said.
"We have sacrificed so much to prevent a further spread of COVID-19 and a total collapse of our health system. It will be a total waste if we lift prematurely the enhanced community quarantine," Drilon said.
He, however, said the extension must also ensure food supply and movement of essential goods and services.
Drilon proposed the relaxing of the enhanced community quarantine from May 1 to 30 but still no travel to and from Luzon. He said the ban on mass gatherings in malls and churches should remain.
"But what is essential is more jobs and livelihood as well as access to food and supplies. Hence, open to more manufacturing (especially food, but also non-food and supply chain) and critical construction (power plants, infrastructure). This way, more people have income. To facilitate, open some public transportation, but not jeepneys, only those where you can practice social distance," he said.
From June onwards, the government can consider opening more retail and consumer services, markets and malls, he said.
Gatchalian said the announcement of chief implementer Carlito Galvez Jr. that mass testing can only be conducted on April 14 has "left us with no other choice but to extend the enhanced community quarantine by at least two weeks."
"Mass testing of PUMs and PUIs is the only way to determine if we are winning the war or not. Without mass testing, we are totally blind. And when we are blind, the risk is higher of spreading the virus again, thereby wasting the 30-day enhanced community quarantine," Gatchalian said.
Sen. Francis Tolentino said whatever decision the government makes must have empirical basis, "taking into consideration the health of the individual members of society as well as the health of the economy."
"I leave that decision to the President, however we should have an economic stimulus law to resuscitate the economy in the long term, which is likewise a job of Congress," Tolentino said. – With Paolo Romero