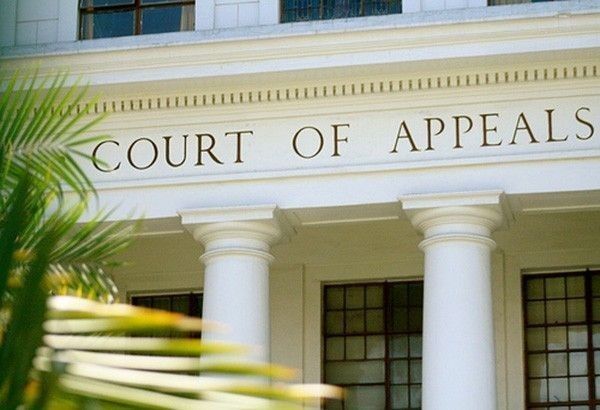 A photo of the Court of Appeals in Ermita, Manila.
The STAR, File
Court of Appeals orders reinstatement of 51 GMA talents
MANILA, Philippines (Updated 2:42 p.m.) — The Court of Appeals ordered the reinstatement of 51 talents of GMA Network Incorporated who were fired or no longer renewed after holding a picket outside of the network in protest of "harassment being perpetrated by GMA against them."
In an order dated February 19, the 15th division of the appellate court declared 51 employees regular and entitled to "reinstatement without loss of seniority rights, full backwages inclusive of allowance, and any and all benefit regular employees of GMA receives computed from the time his or her compensation was withheld up to the time of his or her actual reinstatement."
The order effectively "reversed and set aside" the May 2017 decision and August 2017 resolution issued by public respondent National Labor Relations Commission, partly granting the Talents Association of GMA-7 (TAG) petition for certiorari (judicial review).
The court remanded the records of the case to the labor arbiter to compute the required compensation of the petitioners.
The petitions of Maria Crecelle Cruz and Socelle Fuentes, however, were denied.
Cruz was declared legally dismissed over the embezzlement of GMA's company funds, while Fuentes filed her claim for illegal dismissal beyond the four-year prescriptive period under the law.
Relationship confirmed
The appellate court ruled that there is an employer-employee relationship between the affected workers and GMA under the general terms of the contract and the talent agreements.
"GMA argues that petitioners erroneously assumes that they are employees of GMA when in truth, they were merely creative talents considered as independent contractors," the decision read.
It cited the case of Begino v. ABS-CBN Corp. where the Supreme Court clarified distinctions between a regular employee and a talent considered an independent contractor.
"Applying Begino, the General Terms of petitioners' Talent Agreements clearly show that they are regular employees of GMA and not independent contractors."
Not habitual
The CA also said there was no legal basis for the dismissal of 15 petitioners due to unauthorized absences during the picket, which the network said led to "work delays" and which it saw as a breach and valid ground for termination of the talents agreements.
The SC in Valiao v. Court of Appeals defined habitual neglect as "repeated failure to perform one's duties for a period of time, depending upon the circumstances."
"[A]side from these particular dates petitioners absented themselves, GMA never presented any other instance when said petitioners committed other unauthorized absences, which negates the very definition of habituality," the decision read.
"Under Art. 282 of the Labor Code, one of the just causes in terminating an employee is gross and habitual neglect by the employee of his duties. Since GMA failed to prove the twin requirement that the neglect was gross and habitual, there is no sufficient ground to terminate the concerned petitioners' employment in this case.