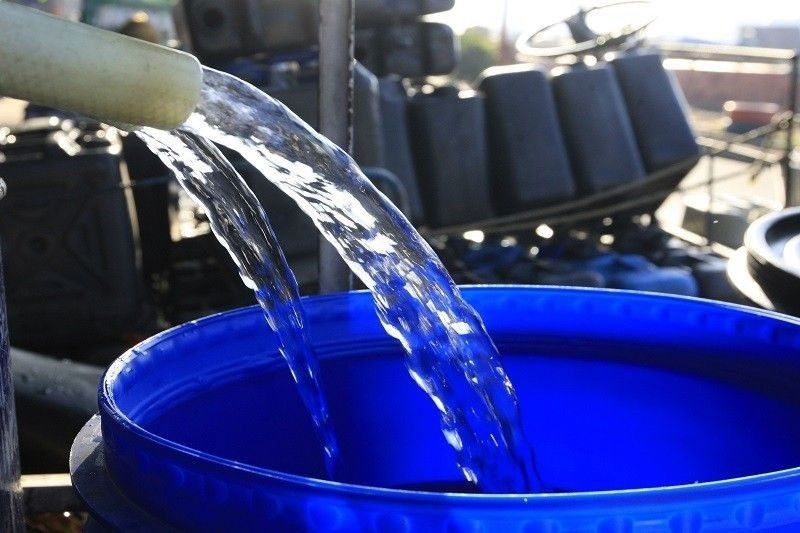 As of 6 a.m. yesterday, Angat Dam's water level was at 202.08 meters, which was below its normal high of 212 meters and normal operating level of 210 meters.
The STAR/Edd Gumban, File
Start conserving water, Metro Manila residents urged
Helen Flores
(The Philippine Star) - February 25, 2020 - 12:00am
MANILA, Philippines — The Philippine Atmospheric, Geophysical and Astronomical Services Administration (PAGASA) yesterday urged residents of Metro Manila to start practicing water conservation measures ahead of the dry season as the water level at Angat Dam in Bulacan remains below its standard level.
As of 6 a.m. yesterday, Angat Dam's water level was at 202.08 meters, which was below its normal high of 212 meters and normal operating level of 210 meters.
"We don't expect a water crisis similar to last year's, but still, we need to conserve water because we will have less rains during the dry months," PAGASA hydrologist Edgar dela Cruz told The STAR.
The state weather bureau has not officially declared the start of the dry season in areas under Type I Climate, which includes Metro Manila.
On June 29 last year, the water supply at Angat Dam – Metro Manila's main source of potable water – fell to 157.96 meters, below its critical level of 160 meters.
The country experienced less rain and tropical cyclones in 2018 up to mid-2019 due to the El Niño phenomenon.
Dela Cruz said water allocation would be automatically suspended for hydroelectricity generation and irrigation once the water level at the dam falls below 180 meters to prioritize domestic use.
The National Water Resources Board (NWRB) had earlier lowered the water allocation of the Metropolitan Waterworks and Sewerage System (MWSS) and the National Irrigation Administration (NIA).
The NWRB has reduced the allocation for MWSS to 42 cubic meters per second from 46 cubic meters per second, and for irrigation to 20 cubic meters per second from 40 cubic meters per second.
The measure was implemented to avoid a repeat of last summer's water shortage, when millions of households were severely affected.
"Based on the latest report of the CLIMPS (Climate Monitoring and Prediction Section), we don't expect a delay in the onset of the rainy season this year," Dela Cruz said.
"We don't see water rationing similar to last year to happen," he added.
Service upgrade
To better prepare for the coming summer months and help ensure that water supply remains available to customers, Manila Water will be undertaking service upgrade works at its Cardona Water Treatment Plant in Rizal.
This will result in temporary water service interruption affecting more than 316,000 people in 63,269 households, commercial and business establishments in 56 barangays in several towns in Rizal province, beginning tomorrow at 9 p.m. until 6 a.m. Thursday.
Affected barangays in Binangonan are Pag-asa, Tayuman, San Carlos, Tagpos, Bilibiran, Pantok, Palangoy, Darangan, Batingan, Calumpang, Libis, Layunan, Libid, Mahabang Parang, Lunsad, Pila-pila, Limbon-Limbon, Ithan, Tatala, Macamot and Mambog; Angono: San Isidro, San Roque, Sto. Nino, San Vicente, Kalayaan, San Pedro, Poblacion Ibaba, Poblacion Itaas and Bagumbayan; Taytay: Muzon and San Juan; Cardona: Calahan, Dalig, Looc, San Roque, Del Remedio and Iglesia; Baras: Evangelista, Mabini, Concepcion, San Miguel, San Juan, San Jose, Rizal, San Salvador and Santiago; and Jalajala: 1st District, 2nd District, 3rd District, Punta, Lubo, Pagkalinawan, Palaypalay, Baguyo and Bagumbong.
Manila Water is advising residents of those barangays to store enough water to supply their needs during the interruption period.
After service is restored, customers are advised to allow a few minutes for flushing before using the water from their taps. – With Rhodina Villanueva