DDB studying rules on medical use of marijuana derivative
February 18, 2020 | 12:00am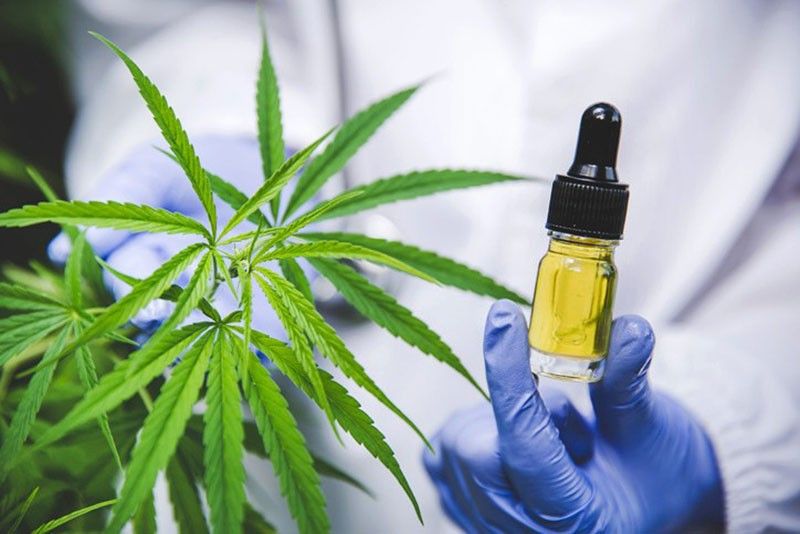 MANILA, Philippines — The Dangerous Drugs Board (DDB) is considering the issuance of regulations to finally allow the medical use of marijuana derivative cannabidiol (CBD) in the country without legislation.
DDB chairman Catalino Cuy said that if the proposed regulation is passed, there would be no need for a separate law on medical marijuana, which is being pushed by some sectors and lawmakers.
"With this regulation, there is no need for a separate medical marijuana law since mechanisms already exist to allow the use of dangerous drug compounds in medicine form," Cuy said in a statement.
The DDB is considering allowing the use of CBD-based medication which has no more than 0.1 percent tetrahydrocannabinol content, which is the chemical responsible for marijuana's psychological effects.
The proposed regulation has supposedly been "approved in principle" by the drug policymaking body of the government but will be confirmed by the board at its next meeting.
It is in consultation with various sectors to finalize the proposed regulation on the use of CBD in medicine.
Cuy has clarified that the use, cultivation and production of marijuana remain illegal in the country, be it for recreational or medical use.
The DDB said that only the compound CBD is being considered by the government to be allowed for treatment of certain diseases, such as rare forms of epilepsy like Lennox-Gastaut and Dravet Syndrome.
The DDB earlier passed a board regulation that improved access to some dangerous drugs for medical purposes for patients.
DDB Regulation No. 8, S 2019, has provided for the issuance of license to acquire, possess and use drug products containing dangerous drugs that are registered in other countries even if not registered locally for compassionate use.
President Duterte is in favor of the use of marijuana as long as it is limited to medical purposes, Malacañang said yesterday, after the DDB approved a resolution permitting the use of CBD for epilepsy.?The DDB has said that the resolution only covers importation of CBD in tablet form and does not legalize the use of marijuana, a power that belongs to Congress. ?Asked to comment on the DDB's decision, presidential spokesman Salvador Panelo said the President had been open to the use of medical marijuana.?"Ever since, that was what the President said. If it's (for) medical (purposes), it's OK with him," Panelo said. ?Duterte has been sending mixed signals with regard to the legalization of medical marijuana. ?Weeks before assuming the presidency, Duterte said he was not against the legalization of marijuana for medicinal use but was opposed to its use for recreational purposes.
He changed tone last March when he said that drug syndicates could use the legalization of marijuana to sell prohibited substances.
Marijuana addiction, Duterte said, could lead to madness so he won't allow the legalization of the substance under his watch.?When reminded about Duterte's statement last March, Panelo said the President won't block the use of medical marijuana if it would mean saving lives. ?"He also said if it is necessary to save the life of a person and there are scientific findings or medical findings that it can be done, he won't oppose it. Perhaps on a case-to-case basis."?Marijuana is one of the prohibited substances under the Dangerous Drugs Act of 2002. Possession of at least 500 grams of the substance or at least 10 grams of marijuana concentrate is punishable by life imprisonment and a fine of up to P10 million. – With Alexis Romero