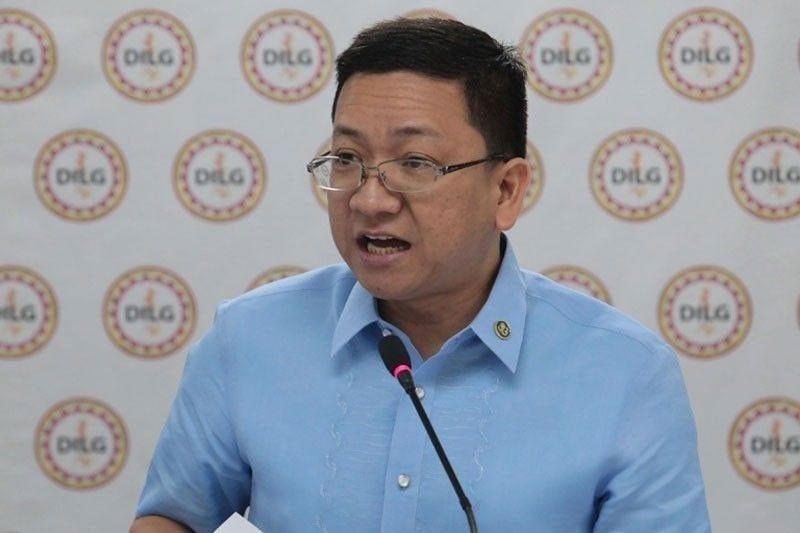 "We advise him to refrain from making public statements against the policy of the government or face sanctions," DILG spokesman Undersecretary Jonathan Malaya said. "If he will not stop, we will issue a show cause order against him."
Michael Varcas
Talisay vice mayor warned of sanctions
MANILA, Philippines — The Department of the Interior and Local Government (DILG) yesterday warned Vice Mayor Charlie Natanauan of Talisay, Batangas to keep his mouth shut or face sanctions for criticizing government agencies handling the crisis caused by Taal Volcano's unrest.
"We advise him to refrain from making public statements against the policy of the government or face sanctions," DILG spokesman Undersecretary Jonathan Malaya said. "If he will not stop, we will issue a show cause order against him."
Natanauan has been under fire after he criticized the Philippine Institute of Volcanology and Seismology (Phivolcs) for its alleged failure to predict Taal's eruption on Jan. 12.
He even chided government chief seismologist Renato Solidum for "acting like God" in his predictions about the volcano's activity.
"No one in t her whole world, even a scientist, can predict a volcano's eruption. Why did he say that, is he God?" Natanauan said in Filipino over dzMM.
He urged the government to allow Talisay residents to return to their homes as there is no indication of another eruption.
Malaya disputed Natanauan's remark, saying Philvocs has the authority when it comes to determining activities of volcanoes.
"The protocols are very clear," Malaya said.
Brig. Gen. Vicente Danao Jr., Calabarzon police director, also advised Natanauan to help in relief efforts instead of making incendiary statements.
If there will be casualties because of Natanauan's actions, Danao said he would drag the vice mayor to the volcano.
Defiant residents
Some residents continue to defy government orders to stay away from Volcano Island amid threats posed by Taal's unrest, according to the Philippine Coast Guard (PCG).
PCG Task Force Taal head Commodore Artemio Abu admitted that they are having difficulty dealing with residents who refuse to leave their homes.
During an aerial survey yesterday, Abu said PCG responders along with officials of the Armed Forces and Philippine National Police discovered human activities on the island.
"We saw at least 10 people staying on the island. Some were attending to fish cages," he said.
Volcano Island has been declared "no man's land" amid reports that a major eruption is imminent.
'Heed advisories, warnings'
Sen. Francis Tolentino urged local officials and residents of municipalities in Batangas affected by the eruption to heed advisories and warnings issued by Phivolcs, even as he clarified that there are areas close to the restive volcano that remain safe.
Tolentino agreed with Phivolcs officials and other authorities that saving lives is paramount.
He said he spoke with officials of the towns of Laurel, Tanauan, Talisay and Lemery to ensure that residents do not return to their homes until the situation has stabilized.
Tolentino also reiterated that Tagaytay City, a major tourist destination south of Metro Manila, remains safe as attested by the Phivolcs.
He said it was important to sustain the local economy in affected areas to lessen the losses and make rehabilitation easier.
"It's understandable that some businesses reopened even as the volcano continued to exhibit signs of possible explosive eruption," Tolentino said.