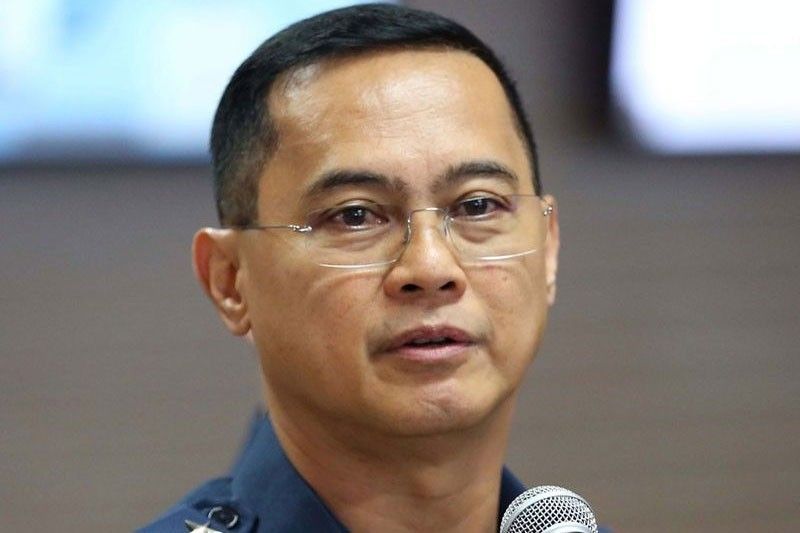 New Philippine National Police chief Gen. Archie Francisco Gamboa issued this warning to drug dealers yesterday during an event at Camp Crame in Quezon City.
Boy Santos
PNP chief: Drug traffickers to be 'neutralized'
MANILA, Philippines — Stop drug trafficking or be "neutralized."
New Philippine National Police (PNP) chief Gen. Archie Francisco Gamboa issued this warning to drug dealers yesterday during an event at Camp Crame in Quezon City.
"Heed my warning. With the guidance of the President, we won't stop until you've been destroyed and neutralized," he said.
Gamboa secured just days ago a permanent appointment by President Duterte as the 23rd chief of the 190,000-strong PNP.
With just seven months to lead the PNP before his retirement, the country's top cop said he has his sights set on middle-level and high-value targets in the illegal drug trade.
Gamboa wants to shut down
operations distributing prohibited drugs in commercial quantities.
When he was named PNP officer-in-charge after Oscar Albayalde stepped last October, Gamboa focused on the improvement of anti-narcotics operations. As a result, the average of 15 grams of drugs seized for every operation in November increased to 86 grams per operation in December.
"This indicates quality of operations. May this serve as a warning to those lawless elements dealing illegal drugs, especially those high value targets," Gamboa said.
Since Duterte launched his all-out war on illegal drugs in July 2016, at least 5,552 suspected drug pushers and users were killed in alleged shootouts with lawmen while more than 220,728 have been arrested.
Meanwhile, Gamboa warned scalawags within the police organization to change their ways or get kicked out of the service.
He said misfits, especially those involved in illegal drugs, have no place in government as they are the ones who have been tainting the image of the PNP.
To ensure that corrupt police officers are immediately made accountable, Gamboa said the summary hearing process to solve administrative cases will be cut short from 60 days to 15 days.
"We need to clean our ranks to get rid of the termites that destroy our organization," said Gamboa, adding that the "no take" policy will be strictly observed.
Police officers from high-ranking officials down to patrolmen are not to accept bribes from drug syndicates, gambling operators and other criminals, he said.
"We cannot implement the rule of law if we ourselves violate the law," he said.
The Commission on Human Rights (CHR) hopes for greater transparency in the PNP under Gamboa's leadership, noting how a majority of Filipinos believe that the anti-drugs campaign is ridden with human rights violations.
CHR spokesperson Jacqueline de Guia welcomed the appointment of Gamboa, who took his oath of office and received his four-star rank last Monday.
"Under this new leadership, we hope that the PNP will rehabilitate its image by showing greater transparency in its operations and faithfully enforcing the law, especially for cases of alleged extrajudicial killings," said De Guia.
"At the same time, we look forward to greater cooperation from the PNP in investigating cases of human rights violations," she added.
De Guia cited a recent Social Weather Stations survey showing that 76 percent of Filipinos believe that human rights violations continue to shadow the administration's anti-drug campaign.
Another 78 percent believed in the existence of "ninja cops" or those who sell drugs seized from police operations.
"We trust that he will live by his statement of ensuring that all cops uphold due process, human rights, transparency and public accountability," she said. – With Janvic Mateo