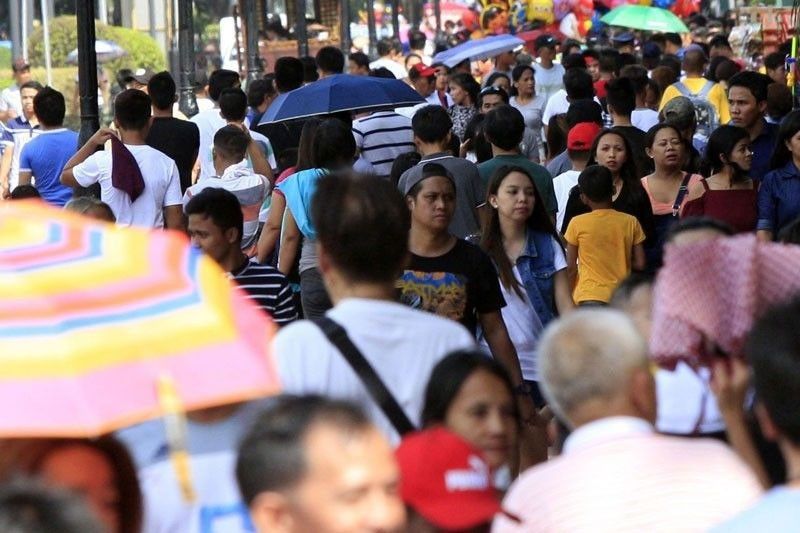 The SWS said the survey results underscored the Filipinos' call for a national ban on single-use plastics.
Edd Gumban
7 of 10 Filipinos want ban on single-use plastics
MANILA, Philippines — Seven in 10 Filipinos want single-use plastics to be banned at all times, according to a Social Weather Stations (SWS) survey released yesterday.
The survey, commissioned by the Global Alliance for Incinerator Alternatives (GAIA), showed that 71 percent of the respondents want the use of plastic sando bags regulated.
The SWS said the survey results underscored the Filipinos' call for a national ban on single-use plastics.
Other materials that should be regulated are plastic straws and stirrers (66 percent), plastic labo bags (65 percent), styrofoam or polystyrene food containers (64 percent), sachets (60 percent), tetra pack or doy pack for juices (59 percent), plastic drinking cups (56 percent), cutlery such as plastic spoons and forks (54 percent), plastic bottles for juice (49 percent) and plastic water bottles (41 percent).
Six in 10 Filipinos said they are willing to buy food condiments in recyclable or refillable containers instead of sachet. A majority of them or 73 percent belong to Class E.
Four out of 10 respondents feel that companies should find alternative materials to plastic.
At a press briefing, Beau Baconguis, Break Free From Plastic Asia Pacific coordinator, said, "The message to political leaders and business is clear: Filipinos reject single-use plastics. By supporting a ban on plastics, the Filipino consumer is also sending a message to the plastic industry and manufacturers that pollution and throwaway systems are no longer acceptable."
She said more than 120 countries have instituted regulatory measures such as bans, levies and charges to reduce the production and consumption of single-use plastics.
Among these are Bangladesh, China, Jakarta, Thailand and the Indian state of Kerala.
"Sachets and other plastics are not pro-poor. People buy in sachets because an alternative distribution or packaging systems are not being made available by multinational companies," Froilan Grate, GAIA Philippines executive director, said.
Patricia Nicdao, EcoWaste Coalition Policy and Advocacy officer, said a law needs to be enacted to ban single-use plastics.
Despite the Philippines being hailed as one of the world's most progressive countries on waste management, GAIA said Republic Act 9003 or the Ecological Solid Waste Management Act of 2001 has suffered from lack of political will and contradicting policies of government agencies involved in waste and resource management.