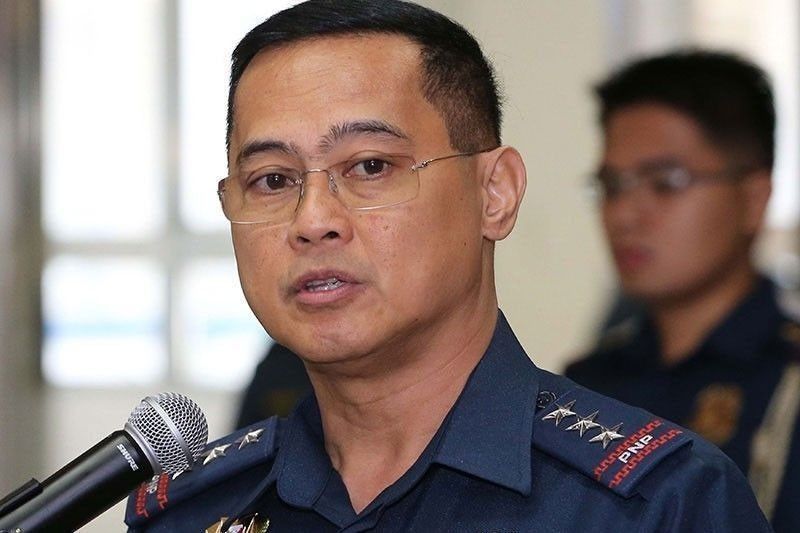 Gamboa will officially head the 205,000-strong PNP after serving as its officer-in-charge for more than three months.
STAR/ File
'Gamboa's honesty won over Duterte'
MANILA, Philippines — Honesty was President Duterte's main consideration in appointing Lt. Gen. Archie Francisco Gamboa as chief of the Philippine National Police (PNP), Malacañang said yesterday.
Gamboa will officially head the 205,000-strong PNP after serving as its officer-in-charge for more than three months.
"He (Duterte) has only one basis for appointing him (Gamboa): honesty. With regard to competence, it's assumed that you are competent, it's part of your job," presidential spokesman Salvador Panelo said in a radio interview.
Gamboa, a graduate of Philippine Military Academy Sinagtala Class of 1986, used to be the PNP deputy chief for administration.
He succeeded former PNP chief Oscar Albayalde, who stepped down from his post last October after being embroiled in controversy.
It was alleged that Albayalde intervened in the case of several police officers who had been tagged in the resale of illegal drugs.
The President said that if there was something he asked of Gamboa, it's for him to do his best in leading the PNP so that his efforts will be remembered by Filipinos.
"Pinakita mo sa akin 'yung sincerity mo (You showed me your sincerity). Leave something you'll be remembered by the country," the President said at an event here in Davao City over the weekend, where he announced Gamboa as his choice for PNP chief.
It took at least three months of Gamboa in acting capacity at the helm of the PNP, before the President made his decision.
Duterte said he has given his marching orders to the new PNP chief in what he described as a "long, long, long talk" together with Interior Secretary Eduardo Año at a Japanese restaurant in Davao City.
Año said the appointment of a permanent PNP chief signaled the return of the President's trust in the police force.
"Yes, I believe so but still PNP has to double its effort," Año said in a text message, when asked if the PNP has regained Duterte's trust.
Año expressed confidence that Gamboa would be able to live up to the expectations of the President and that of the Filipino people.
"I expect that he will work harder now that he is the permanent head of the PNP and lead the organization in its intensified fight against illegal drugs, criminalities, communist terrorist groups and extremists," Año said.
Meanwhile, Panelo could not say whether or not Duterte would restore PNP's procurement powers under Gamboa.
However, Año said the Department of the Interior and Local Government will still exercise supervisory powers over the procurement powers of the PNP to "ensure that no corruption will take place."
Duterte had stripped the PNP of its procurement powers after learning about a supposed attempt to purchase costly traffic speed guns. – With Edith Regalado, Romina Cabrera