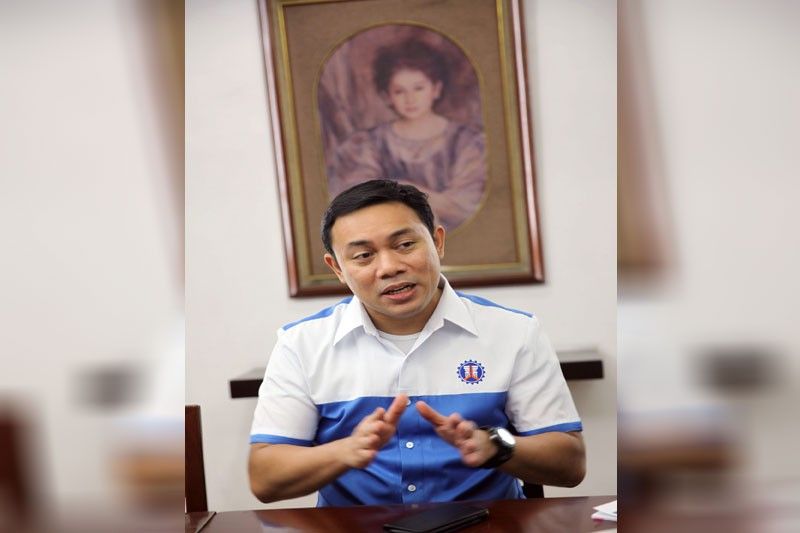 Public Works and Highways Secretary Mark Villar answers questions from editors and reporters during a visit to the STAR office on Tuesday.
BERNARDO BATUIGAS
Villar not giving up on 5-minute EDSA challenge
MANILA, Philippines — Public Works Secretary Mark Villar is not giving up on the challenge to enable commuters to travel from Makati to Cubao through EDSA in just five minutes, although he says it can't happen by yearend as hoped for by President Duterte.
Among other things, it would take the construction of at least nine bridges, along with their interchanges, across the Pasig River.
For now, Villar said everyone has to sacrifice and bear the monstrous traffic because of the construction work the government is implementing. Better things, he stressed, will come once all the infrastructure projects of the Duterte government are finished in the next years.
In a roundtable discussion with editors and reporters of The STAR on Wednesday night, Villar said he would rather leave a legacy of easing the monstrous traffic along EDSA than join politics when President Duterte's term ends in 2022.
The public works secretary expressed optimism that reducing travel time along EDSA to a mere five minutes will soon be a reality – an ambitious plan under the administration's Build, Build, Build program. Officials had previously calculated this would be how long it would take to get from Makati to Cubao.
Villar said he wants his four-year-old daughter to inherit an EDSA free from traffic jams.
"To be honest, what I would do after (our term ends)… I just want to finish what we're going to do. I would be happy going back to the private sector then spend time with my daughter before she gets too old, when I get too old. That is what I want," said the 41-year-old Department of Public Works and Highways (DPWH) chief.
Solving EDSA's perennial problem as well as decongesting C-5 would be a good enough legacy, according to Villar.
"I'm very happy with what we will accomplish. This job really aged me a lot. Somehow, I want to take a break," Villar said.
Once his daughter reaches the right age, he hopes that she would never know what a typically monstrous EDSA traffic is like.
"I hope that when the time comes she understand these things, at least, I can tell that her daddy was part of it. What we don't want is our daughter having to go through the same experience that we went through," he said.
While he did not give an exact timeframe, he expressed confidence that the five-minute challenge will become a reality once EDSA is brought back to its capacity limit of 200,000 vehicles per day. Currently, the road services 400,000 cars daily.
"In order to do that, we have to build the skyway which is about 100,000-vehicle reduction from EDSA. We have to finish the connector, which is about 50,000-vehicle reduction from EDSA. Maybe, these are just rough estimates. Those bridges across Pasig will alleviate (traffic congestion). Based on our estimates, the Sta. Monica bridge will reduce about 30,000 vehicles from EDSA. The bridges, like the C-6, widening, I think that should be enough to get to 200,000 reduction of vehicles in EDSA," Villar explained.
He added: "We could create the interchange in those areas. We cannot do it yet altogether because it will cause huge traffic problems. First, we start with the bridges. We are approaching 50-percent completion."
The plan is to build nine bridges across the Pasig river to further ease EDSA traffic.
However, he also admitted that the ultimate solution to the monstrous traffic in Metro Manila is mass transit.
"These roads are just part of our finest road networks. But parallel to the Luzon, which is a paid expressway, we also have our Maharlika. In every major town there are bypass roads," Villar said.
He cited as example what they did – using DPWH materials to hasten the construction of ramp – for the South Luzon Expressway (SLEX), where vehicular congestion has eased.
"If we can do it in SLEX, we can also do it in EDSA," Villar said.