Senators to fast-track vape regulation bill
December 4, 2019 | 12:00am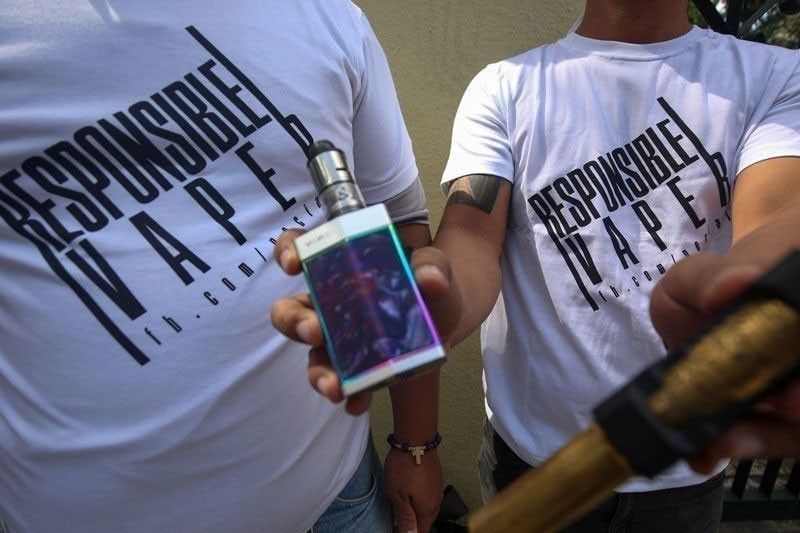 MANILA, Philippines — The Senate will speed up passage of a measure that seeks to regulate e-cigarettes and vapes as the arrest of users and closures of vaping shops by the police continue.
Senate President Vicente Sotto III yesterday said the chamber would first approve the Sin Tax Bill, which seeks to increase taxes on alcohol, e-cigarettes and heated tobacco products (HTPs), by next week before focusing on vapes.
"I think January could be the latest as there are many issues and complaints on the apprehensions of vape users who want to quit smoking. So it's best to regulate as soon as possible," Sotto told reporters.
He said a clear legal framework is needed on vapes owing to the protests and confusion on how the police was enforcing President Duterte's order last month to ban vapes nationwide.
Officials later clarified the ban was on vaping in public places.
The Philippine National Police (PNP) earlier announced it has closed over 200 vaping shops, mostly due to lack of permits, and hundreds of individuals apprehended. But no charges were filed.
PNP officials said Republic Act 8749 or the Clean Air Act and RA 9211, also known as the Tobacco Regulation Act, and other laws justify the operations.
PNP spokesman Brig. Gen. Bernard Banac cited Executive Order No. 26, which bans smoking in public places.