PhilHealth implements new premium rates in line with UHC
November 28, 2019 | 12:00am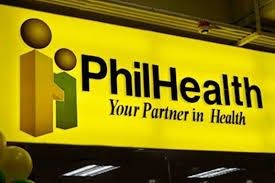 MANILA, Philippines — The Philippine Health Insurance Corp. (PhilHealth) has come up with a circular on the new premium rates in line with the implementation of the Universal Health Care (UHC) act.
Based on PhilHealth Circular No. 2019-0009 signed by PhilHealth president and chief executive officer Ricardo Morales, the monthly premium rate of its members shall increase by 0.25 percent or from 2.75 percent this year to three percent in 2020.
This means that those earning a monthly basic salary of P10,000, for instance, will have to pay a monthly premium of P300 in 2020, up from P275 this year.
The circular, however, showed that PhilHealth had adjusted the salary brackets covered by each premium category.
For instance, those who will be getting a salary of P10,000 to P59,999.99 next year will have to pay P300 to P1,800 premium, while those with an income of P60,000 will have to pay P1,800.
Under the current premium ratings, PhilHealth members who receive P10,000 to P49,999.99 pay P275 to P1,375 in premium every month. Those earning P50,000 pay P1,375.
The circular, dated Oct. 25, indicates the premium rates until 2025.
The new premium rates are in line with the implementation of the UHC act, under which all Filipinos should be enrolled in the state insurance program.
The law also mandates the expansion of benefit packages being offered by PhilHealth.
"Among the general objectives of the UHC act is to...ensure that all Filipinos are guaranteed equitable access to quality and affordable health care goods and services and protected against financial risk," it said.
The agency also noted that the law provides that the goals of UHC, including the provision of "individual-based health services," shall "be financed primarily through prepayment mechanisms such as social health insurance, private health insurance and (health maintenance organization) plans to ensure predictability of health expenditures."
"This social health insurance program serves as the means for the healthy to help pay for the sick and for those who can afford medical care to subsidize those who cannot afford," PhilHealth said.
The implementation of UHC starts next year in some pilot areas nationwide.