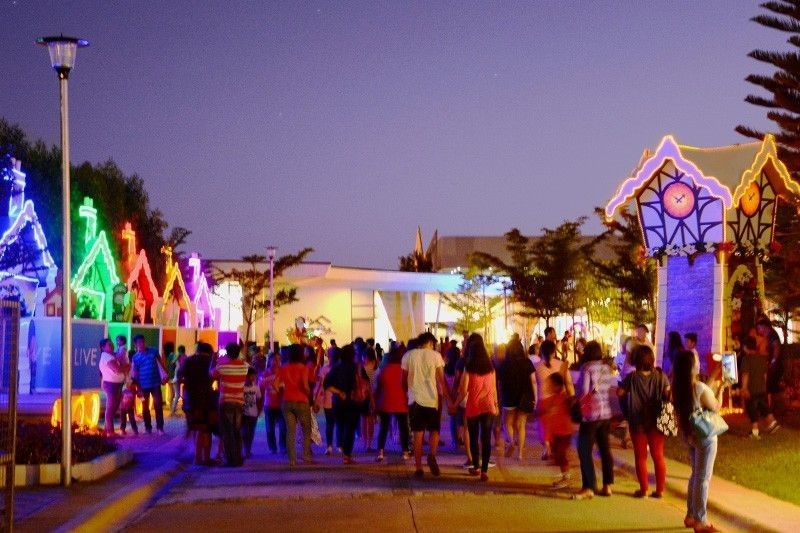 Barzaga said the proposal will provide a longer period of rest to be spent on quality time with families, as supported by studies and a better work-life balance.
STAR/File
House to assess if 4-day workweek doable
MANILA, Philippines — A senior administration lawmaker urged the House of Representatives to look into the proposals for a four-day workweek, citing the worsening traffic situation as the holiday season draws near.
Dasmariñas City Rep. Elpidio Barzaga Jr. urged the House committees on transportation, health, labor, local government and economic affairs to "jointly conduct a hearing" to determine the merits of a four-day workweek.
Barzaga said the proposal will provide a longer period of rest to be spent on quality time with families, as supported by studies and a better work-life balance.
It will result in the reduction in the number of vehicles on roads, gas, electricity, water and other utilities consumption and expenses, stress, meals, transportation costs and increase the productivity, job satisfaction, teamwork, company loyalty and health of workers, he said.
"Under existing laws, government employees are required to work for 40 hours a week," Barzaga said, suggesting a work period of Mondays to Thursdays, starting from 7 a.m. to 6 p.m., with an hour break time from noon to 1 p.m.
With regard to employees of the private sector, Barzaga proposed a "Tuesday-to-Friday schedule, starting also from 7 a.m. to 6 p.m. and with one-hour break time."
"This means office hours will run from 7 a.m. to noon and 1 p.m. to 6 p.m., or a total of 10 hours a day for four days, thus meeting the required 40 hours of work per week among employees," Barzaga said.
"Under this scheme, the traffic volume on Mondays and Fridays will be minimized since there will be less employees coming to work on these days. On Monday, no employees from the private sector and on Fridays no government employees will come to work," he said.
"Considering also the early time of work at 7 a.m., employees will have to wake up and travel earlier than usual, thereby easing the rush hour. The same is true with their later time of going home at 6 p.m."
Barzaga called on his colleagues to come up with "a doable solution to traffic which can work both ways – easing the traffic and promoting the wellbeing of employees."?At the same time, such scheme can only reduce but not totally eradicate traffic congestion, he added.
In December 2018, President Duterte signed the law on telecommuting where employees from both the government and private companies are allowed to work from their homes and lessen their stress in the daily plight of going through horrendous traffic.
Deputy Speaker LRay Villafuerte revealed that 87 percent of the Employers Confederation of the Philippines (ECOP) are supportive of Republic Act 11165 (An Act Institutionalizing Telecommuting as an Alternative Work Arrangement for Employees in the Private Sector).
"An ECOP survey done to determine the prevalence of telecommuting practices show that only 28 percent of Philippine-based companies are implementing telecommuting, although a large majority of 87 percent are open to the idea of doing so," he said.
The Camarines Sur congressman said these local companies are open to telecommunication if there would be favorable factors such as better internet connection, prompting him to call on telecommunication companies to improve their wireless services.
A co-author of the Telecommuting Law, Villafuerte said internet speed is "crucial to the timely accomplishments by workers of their assigned jobs."
He said telcos "should prod employers into giving work-at-home arrangements a try for their employees."
A study made by the Japan International Coordination Agency (JICA) showed the Philippines is losing about P3.5 billion daily due to traffic. JICA also predicts that by 2030, losses due to traffic in Metro Manila alone will amount to P6 billion a day.
The work-from-home law is one of the best and most innovative ways of maintaining the productivity of both employers and employees in the light of worsening traffic in major cities across the country, officials said.