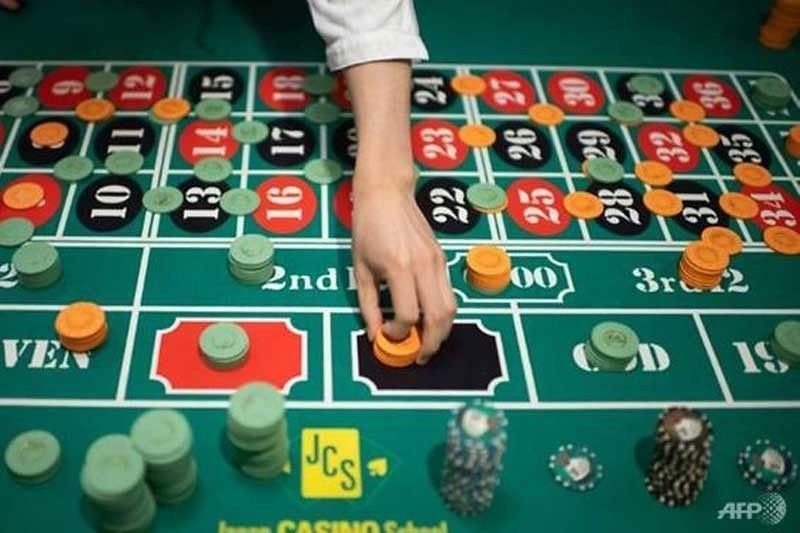 Solicitor General Jose Calida said the test of taxability "is the source and correspondingly, the source of an income is that activity which produced the income."
AFP
POGOs can't be taxed – OSG
Jess Diaz
(The Philippine Star) - November 18, 2019 - 12:00am
MANILA, Philippines — The controversial and emerging Philippine offshore gaming industry, which is reportedly generating more than P200 billion in income, is not subject to Philippine tax, according to the Office of the Solicitor General (OSG).
In an opinion given to the Philippine Amusement and Gaming Corp. (Pagcor) and the Bureau of Internal Revenue, the OSG said POGOs or Philippine offshore gaming operators cannot be taxed based on the "source of income" principle under the country's tax code.
Solicitor General Jose Calida said the test of taxability "is the source and correspondingly, the source of an income is that activity which produced the income."
He said an offshore gaming operator, even if employing a Philippine-based service provider, earns "from bets placed by its registered foreign subscribers."
"Ultimately, an offshore-based operator's income is the placement of bets on its online betting facility – which are derived from sources without (outside) the Philippines," he said.
The Department of Finance has been aiming to collect bigger taxes from POGOs.
Over the weekend, in an interview on "The Chiefs" show on Cignal TV's One News, Albay Rep. Joey Salceda said Pagcor should not give a permit to any POGO that does not pay tax.
"No tax, no license. Let them go. Anyway, they are not paying taxes," he said.
He said at least 100 POGOs are illegally operating, while of the 60 licensed by Pagcor, several have temporarily closed shop.
"Some 88 percent of these are run by mainland Chinese," he said.
Salceda has filed a bill to tax POGOs and their employees, who are mostly Chinese because a majority of the gambling operators' clients are from China. POGOs are officially not allowed to take bets from Filipinos, including those residing or working abroad.
The Albay lawmaker said Pagcor's warning that POGOs might transfer elsewhere if they don't like his proposed taxation regime does not bother him.
"They have very few areas that would welcome them. Many Asian nations have banned not only offshore gaming but gambling per se," he said.
Besides, he said by continuing to host Chinese gambling operators, the country "might be legitimizing a business that is banned in China."
Salceda added that offshore gambling is an emerging industry and operators and their foreign employees are gobbling up available office and residential space in Metro Manila and other urban areas.
"My estimate is that they account for 1.2 percent of gross domestic product (GDP)," he said.
The country's GDP (value of products and services in the country, except foreign earnings) was estimated at $331 billion in 2018. 1.2 percent of that is about $4 billion or P208 billion (at P52 to the dollar).
Pagcor expects to earn P10 billion in license fees from POGOs next year.