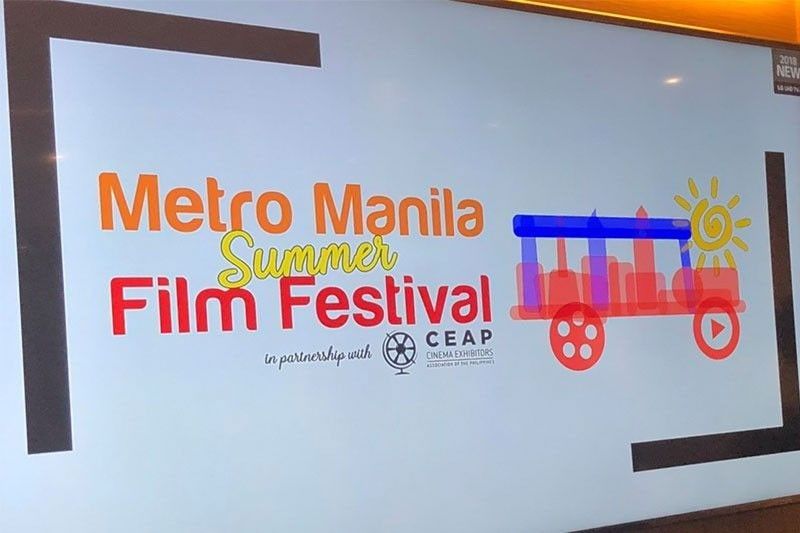 The MMFF Selection Committee is headed by National Artist Bienvenido Lumbera.
Manila Public Information Office/Released
4 more filmfest entries announced
Ricky Lo
(The Philippine Star) - October 17, 2019 - 12:00am
MANILA, Philippines — Can the 2019 Metro Manila Film Festival equal if not surpass the P1 billion-plus total gross of last year's 10-day MMFF?
That remains to be seen, even if Chairman Danny Lim of the Metropolitan Manila Development Authority (MMDA) promised a "bigger, more meaningful" event this year during a press conference yesterday at Club Filipino in San Juan City purposely to announce the four remaining official entries in the annual MMFF, the most coveted plum of which is "highest grosser." Proceeds from the event are earmarked for Metro Manila's various projects such as flood control.
The remaining official entries, selected from finished films, are:
• Mindanao by Center Stage Productions;
• Write About Love, TBA Studio;
• 3pol Trobol Huli Ka Balbon, CCM Film Productions; and
• Culion, IOptions Venture Corp.
The first four announced several weeks earlier were based on submitted screenplays. They were:
• Miracle in Cell #7, Viva Communications Inc.;
• Mission Unstapabol: The Don Identity, APT Entertainment/M-=Zet Productions;
• Sunod, TEN17P; and
• The Mall, The Marrier, ABS-CBN Film Productions Inc. and Viva Films.
The 45th MMFF, which celebrates the Philippine Cinema Centennial, received a very encouraging and diverse roster of film applicants which were evaluated based on the following criteria: 40 percent excellence, 40 percent commercial appeal, 10 percent promotion of Filipino cultural and historical values and 10 percent global appeal.
The MMFF Selection Committee is headed by National Artist Bienvenido Lumbera.
The 2019 MMFF will be kicked off by the Parade of Stars on Dec. 22 and will start on Dec. 25. It ends on Jan. 7, 2020. The Gabi Ng Parangal will be held on Dec. 27 at the New Frontier Theater in Quezon City.