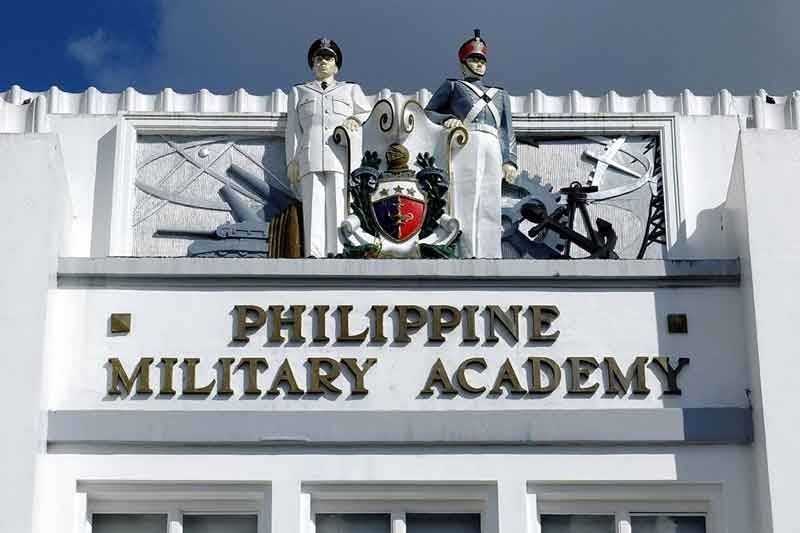 File photo shows Philippine Military Academy in Baguio City.
File
AFP: 2 more PMA cadets in hospital due to 'maltreatment'
(Philstar.com) - September 23, 2019 - 4:01pm
MANILA, Philippines — Two more cadets from the Philippine Military Academy are confined in a hospital after suffering from suspected "maltreatment," Armed Forces of the Philippines said Monday days after the death by hazing of a newly entered plebe.
In a press briefing, AFP spokesperson Edgard Arevalo said the two fourth class cadets—both confined in an undisclosed military hospital—are now "recovering and responding to medications and said to be in stable condition."
One of the cadets was confined on September 17, while the other was admitted on September 21. Both complained of abdominal pains, Arevalo said.
"Both incidents sadly are suspected to be maltreatment cases," the AFP spokesperson said, adding that the alleged perpetrators in these cases have been identified and are now held at the PMA holding center.
"Maltreatment is never tolerated and disallowed to thrive. Infractions on stern regulations, governing and policies banning it will be meted with severest penalties—criminal, civil and administrative," Arevalo said.
It is not yet established if the suspects in the death of Darwin Dormitorio, also a fourth class cadet, are the same people behind the suspected maltreatment of the two other plebes.
Hazing death
The report on the "maltreatment" of two other PMA cadets comes days after the death by hazing of Dormitorio. The 20-year-old cadet from Cagayan de Oro died last September 18.
Criminal cases against the upperclassmen in the PMA linked to the death of Dormitorio will be filed in Baguio City today.
Arevalo said two of the primary suspects are held at the PMA stockade, while the other is detained at the holding center.
There are six other cadets who are facing administrative proceedings, four are facing discharge from PMA and two are up for suspensions. One cadet is facing penalty for class one offense—the highest category of offense in the academy.
The Department of Justice ordered the National Bureau of Investigation to conduct an investigation into and a case build-up on the death of Dormitorio.
"If evidence warrants, [the NBI should] file the appropriate charges against persons founds responsible therefor," Justice chief Menardo Guevarra said.
President Rodrigo Duterte is angered by the death of Dormitorio, his spokesperson Salvador Panelo said Monday. "He's one man who's always outraged by any kind of oppression and hazing is an oppressive act."
Panelo also said PMA Superintendent Lt. Gen. Ronnie Evangelista should resign after the death of one of the academy's cadets.
"If I were the boss how can I be staying a minute longer if I don't know what's happening in my office? You are the superintendent of PMA, then hazing happened. Why didn't you know about it?" Panelo told Palace reporters.
Dormitorio was considered the first casualty of hazing after the tougher anti-hazing law was signed last year. — Gaea Katreena Cabico