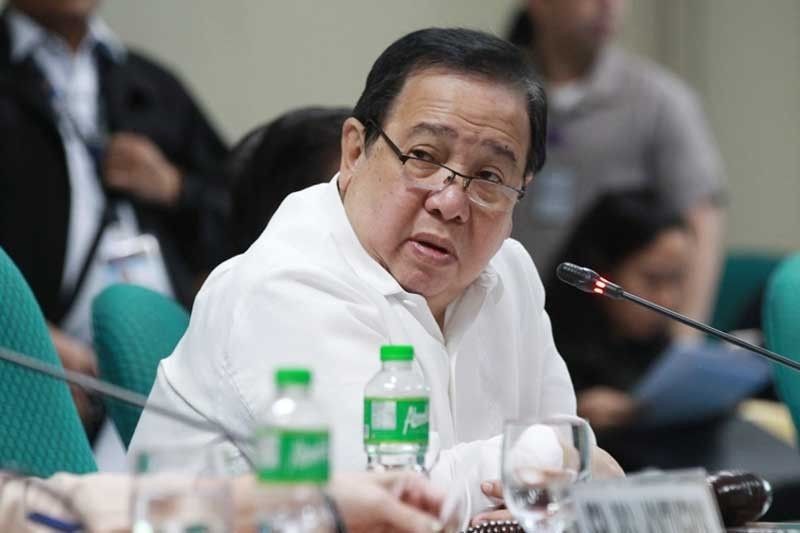 In his one-page order, Sen. Richard Gordon wrote "pursuant to the provision on the Order of Arrest that they will be released if and when they clean themselves of their contumacious conduct and testify truthfully, the Committee hereby orders the immediate release of Santos, Roque and Cenas."
Geremy Pintolo/File
Senate orders release of 3 BuCor officers
MANILA, Philippines — The Senate committee on justice and human rights ordered yesterday afternoon the release of Bureau of Corrections (BuCor) medical officer Ursicio Cenas, lawyer Fredric Anthony Santos and documents processing chief Ramoncito Roque from detention.
In his one-page order, Sen. Richard Gordon wrote "pursuant to the provision on the Order of Arrest that they will be released if and when they clean themselves of their contumacious conduct and testify truthfully, the Committee hereby orders the immediate release of Santos, Roque and Cenas."
The three were cited in contempt on Sept. 12 and have been detained at the Office of the Senate Sergeant-At-Arms since then.
To seek freedom, they filed a petition for writ of habeas corpus before the Court of Appeals (CA), which ordered Senate President Vicente Sotto III, Maj. Rene Samonte of the Senate Office of the sergeant-at-arms and Gordon to answer.
Gordon, who chairs the Senate Blue Ribbon committee, said he and Sotto agreed that there is no need to detain them further since they already have complete information on the alleged anomalies involving the release of heinous crimes convicts using the Good Conduct Time Allowance (GCTA) law.
He added that the BuCor officers were more forthright in answering questions. The next hearing is set for Oct. 1.
Sotto, after receiving notice from the CA, maintained that the Senate's power of contempt is according to a Supreme Court (SC) ruling that acknowledged its necessity during a legislative inquiry.
"May I inform everybody and those listening that we have an SC decision on this matter when it comes to the power to contempt of the Senate," he said during the hearing on the alleged GCTA implementation anomalies.
He read a portion of the jurisprudence which said: "Nevertheless, it is recognized that the Senate's inherent power of contempt is of utmost importance. A legislative body cannot legislate wisely, or effectively in the absence of information respecting the conditions which the legislations are intended to affect or change. More requests for such information are often unavailing and also that information which is volunteered is not always accurate and complete."
Sotto noted that some means of compulsion is essential to obtain what is needed during a legislative inquiry.
In detaining the BuCor officers, the senators said the three gave conflicting testimonies before the Senate Blue Ribbon committee, which is investigating the irregular release of prisoners under GCTA.
Gordon and Senate Minority Leader Franklin Drilon supported Sotto's pronouncement.
Drilon said the Senate has the power to cite in contempt a person who refuses to answer questions.
He added that the coercive power in contempt is needed for senators to craft the correct policy and for the Senate to perform its job well when resource persons would give evasive answers or refuse to answer a question.