Cynthia Villar hits false info on rice tariffication
August 26, 2019 | 12:00am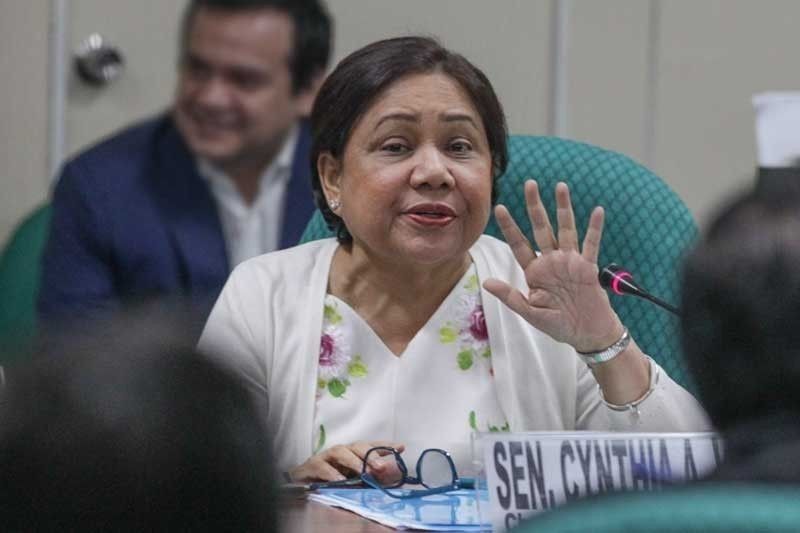 MANILA, Philippines — The Senate committee on agriculture and food is set to start this week its inquiry on the implementation of the Rice Tariffication law, which some critics said has adversely affected farmers.
Sen. Cynthia Villar, chairperson of the committee, clarified some misconceptions about Republic Act 11203 even as she hit some claims, which she described as exaggerated and "false," that prices of palay have plunged so low because of the implementation of the law.
"It (palay prices) won't go down to P7 a kilo, I assure you," the senator told dzBB, adding the latest reports she monitored was that palay was being bought from farmers at P17 per kilo or about the same price that the National Food Authority offers.
She said the law had to be enacted as the Philippines was signatory to an agreement with the World Trade Organization (WTO) in 1995 that allowed the country to limit rice imports for a specified period to give the government enough time to strengthen and make rice farmers competitive with the expected influx of imports of the grain.
Under the agreement, which expired in 2017, once the period permitting the imposition on restrictions on rice imports lapses, the country must liberalize and allow full importation of the staple but with a 35 percent tariff.
"We were given 22 years to make them but we failed to do so, and now we can't do anything because that's our agreement with the WTO, which we cannot disregard, we have shortcomings so now we're correcting them," Villar said.
The 35 percent tariff, she added, is one of the measures to help protect farmers from competitive pricing of rice imports.
She pointed out that the law also created the Rice Competitiveness Enhancement Fund (RCEF), which is P10 billion annually to be taken from the tariff collected by the Bureau of Customs.
Some P5 billion from the RCEF will be for the procurement of rice farm equipment—such as tillers, tractors, seeders, threshers, rice planters, harvesters and irrigation pumps – through the Philippine Center for Postharvest Development and Mechanization.