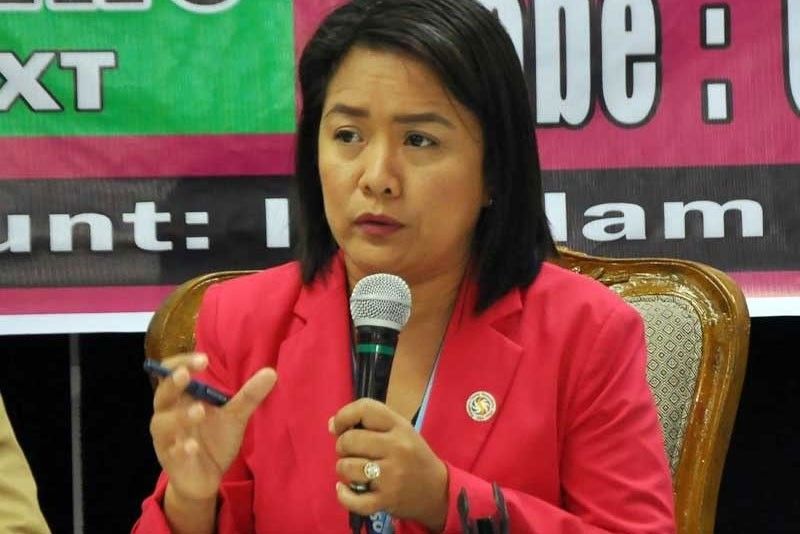 The PCSO vice president and general manager Royina Garma proposed that 30 percent of the PCSO's total revenue, minus the taxes and the mandatory contribution, be allocated to charity.
File
PCSO seeks tax exemption, vows to raise more funds
Edu Punay
(The Philippine Star) - August 25, 2019 - 12:00am
MANILA, Philippines — The Philippine Charity Sweepstakes Office (PCSO) is seeking exemption from taxes so it can increase its funds for government's health and charity programs.
At the House hearing on the agency's revenue collection last Friday, PCSO vice president and general manager Royina Garma, asked Congress to exempt its revenue collection from taxes so it can be used for the implementation of the Universal Health Care (UHC) program, which needs P166.5 billion for next year.
Garma told members of the House appropriations committee that PCSO paid P16.7 billion in taxes from collections last year, while it raised only P8.7 billion for charity programs.
She further revealed that for the first half of this year, the PCSO paid a total of P6.9 billion to the national government in various taxes.
On the other hand, it allocated only P2.81 billion or 20.64 percent of its P12.66 billion revenue to its charity fund.
"I think it will be best if we will be exempted from taxation," she told lawmakers.
The PCSO official proposed that 30 percent of the PCSO's total revenue, minus the taxes and the mandatory contribution, be allocated to charity.
Garma said this could amount to over P18 billion, which could be used to increase funding for UHC and other charity projects.
Two lawyers—Albay 1st District Rep. Edcel Lagman, and Surigao del Sur 1st District Rep. Prospero Pichay Jr.—agreed to the proposal.
"There is a need to rationalize your tax obligation. Because your charity, which is the main function of your agency, is much lower than your tax obligation," Lagman stressed during the hearing.
"Why are you paying taxes? Since you are a charity organization, you should not be paying taxes. I think we have to re-study that. We have to rationalize," Pichay added.
Committee vice chairman and Albay 2nd district Rep. Joey Salceda, lauded the PCSO for the increase in the number of persons medically assisted by the agency.
He cited the 27 percent increase in the PCSO's individual medical assistance in terms of volume, 26 percent increase in assistance for confinement, and 255 percent increase in assistance for dialysis patients.
But Salceda, also chair of the House ways and means committee, lamented how PCSO's average assistance per person went down from P19,000 per patient to P16,000.
"In short, we are limiting the assistance to the indigents... Why did you cut the subsidy?" the lawmaker asked Garma.
In response, the PCSO official explained that the agency was only trying to distribute whatever funds are available to extend medical assistance to as many people as possible.
"We just make do with the funds we have. That's the situation of PCSO now. We cannot actually give what we do not have," Garma lamented.
The agency spent P8.7 billion for medical assistance in 2018 and P2.8 billion in the first six months of this year.
Garma vowed that the PCSO will raise more funds for the implementation of UHC and Malasakit Centers.
Garma also assured lawmakers that the PCSO will address corruption in its gaming operations, particularly in the small-time lottery (STL) which is the biggest revenue source of the agency.
Pichay claimed that P225 billion in funds are being lost annually due to illegal STL operations, citing information that only 10 percent of STL operations in the country are legal.