Pagcor confirms moratorium on new POGO applications
August 20, 2019 | 12:00am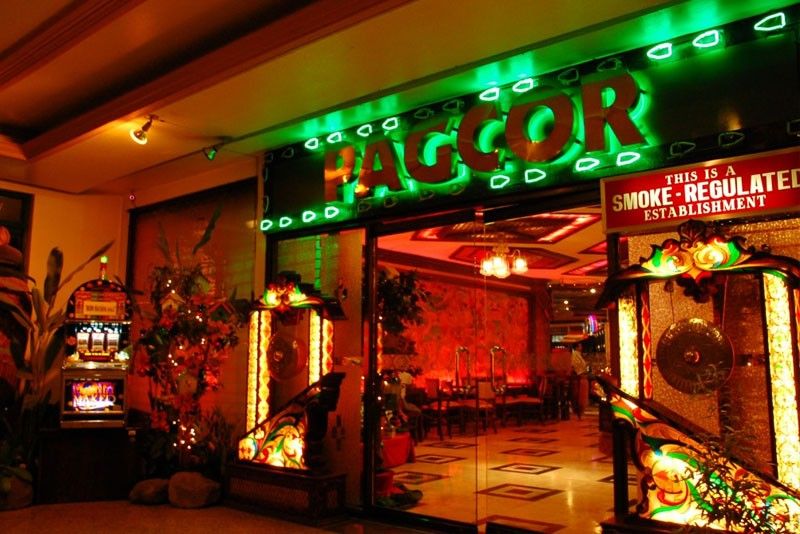 MANILA, Philippines — The Philippine Amusement and Gaming Corp. will temporarily stop accepting applications for Chinese-manned Philippine offshore gaming operation licenses amid concerns raised over the POGO industry, the PAGCOR chief said yesterday.
In a press briefing at the National Press Club, Pagcor chair and chief executive officer Andrea Domingo said the regulator would impose a moratorium on the issuance of licenses to offshore gaming firms seeking entry, until such time that it addresses all issues plaguing the industry.
"We will no longer, at this time, accept anymore applications until we would have reviewed and comfortably addressed all concerns," Domingo said.
"(The) moratorium on licenses (will last) at least until the end of the year and we will decide if this is enough or we will extend," she added.
Currently, there are 58 POGOs licensed by PAGCOR. Domingo said the regulator would only accommodate three pending applications, which may bring the number up to a maximum of 61.
President Duterte is not worried about the establishment of POGOs near military camps since security forces could monitor the activities of their operators, Malacañang said yesterday.
The presence of POGOs near key military camps has raised concerns among some lawmakers who are worried about its possible implications on national security.
Maps posted on social media showed the military's general headquarters Camp Aguinaldo and police headquarters Camp Crame surrounded by gaming hubs in Cubao, Libis and Ortigas Center.
Defense Secretary Delfin Lorenzana previously said having a POGO hub is not a security threat in itself but admitted that workers in gaming sites could easily shift to spying activities.
But presidential spokesman Salvador Panelo said China could spy on the Philippines from afar if it wants to.
"The President said, you don't even have to be near because even if you're 1,000 miles away, they can spy on us. They possess high technology. They have lots of satellites," Panelo said.
Duterte, Panelo said, is convinced that the military can track the activities of people in POGOs.
"According to him, our capability to gather intelligence information is OK. So he is not worried about it," the spokesman said.
"If they are in the Philippines, we know what they are doing because we have complete intelligence gathering (capability)," he added.
But Panelo expressed belief that the concerns raised by Lorenzana were legitimate.
"Although it's not a serious concern, there is a potential threat," he said.
"I share the sentiment of (National Security Adviser) Secretary (Hermogenes) Esperon when he said what is important is we know where they are," he said.
According to Domingo, PAGCOR has already started its review on the Philippine offshore gaming industry about three weeks ago, when misconceptions about POGO hubs surfaced.
She said the review seeks to address priority issues, including the social costs and security risks posed by the sector, as well as legitimacy of the players' operations.
Aside from POGO licences, the government is also imposing a moratorium on the issuance of licenses to brick-and-mortar casinos.
Domingo said it might be challenging for Pagcor to meet its growth target in terms of gross gaming revenues (GGR).
"(It) may not grow, but it might become stable," she said.
According to Domingo, PAGCOR has collected P11.9 billion in gaming revenues from POGOs starting in 2016 to 2018. She said the agency has generated less than P4 billion in revenues in the first half of 2019.
For full-year 2019, PAGCOR is aiming to collect P8 billion in gaming revenues from POGOs. This is targeted to rise to as much as P10 billion next year.
However, Domingo dismissed the security concerns, saying the Chinese employed by POGOs are just here to gain work experience.
China envoy
Sen. Risa Hontiveros said the statement of Chinese Ambassador Zhao Jianhua could be considered as a veiled threat to OFWs in response to the proposal to strictly regulate POGO operations.
"Our OFWs are not spies. They have no history of espionage. Filipinos abroad are valued both for their skill and unique blend of hard work and care. They pose no threat. In fact, in China, our workers are employed in areas that are nowhere near military and security facilities. To insinuate that they could be committing espionage is not only insulting, but plainly false," Hontiveros said.
Ambassador Zhao has raised the possibility that OFWs in China may be regarded as spies after Lorenzana said it is very easy for POGO workers to "shift their activities to spying."
Hontiveros said that the country's defense department did not accuse Chinese workers employed in POGO hubs as spies.
She said that the issue was the proximity of the Chinese firms to local military camps, which could be exploited by unscrupulous individuals or groups to gather intelligence and undermine the country's security.
Secretary Lorenzana had said that Chinese companies are mandated by the Chinese government to assist in intelligence collection for their government.
"Foreign workers, including Chinese workers, who fully comply with our laws and respect the rights of Filipino workers are welcome in our country. We demand the same from our OFWs working in and hosted by foreign countries. However, our country also reserves the right to ensure the safety of its citizens and protection of its state secrets," Hontiveros said.
Hontiveros recommended a a thorough review of all Chinese POGOs near military installations and camps and stricter regulation of the industry.
An official of the Catholic Bishops' Conference of the Philippines (CBCP) branded as impossible and unfounded the statement of the Chinese ambassdor that Filipino workers based in China could be accused as spies.
CBCP Episcopal Commission on Migrant and Itinerant People (ECMI) chairman Bataan Bishop Ruperto Santos yesterday said Zhao's pronouncement is "impossible, unbelievable and unfounded."
Santos explained that for many years, many OFWs have worked in China and other countries and to his knowledge none of them has been accused of being a spy. – With Cecille Suerte Felipe, Evelyn Macairan, Alexis Romero, Paolo Romero