Boracay area closed over defecation incident
August 15, 2019 | 12:00am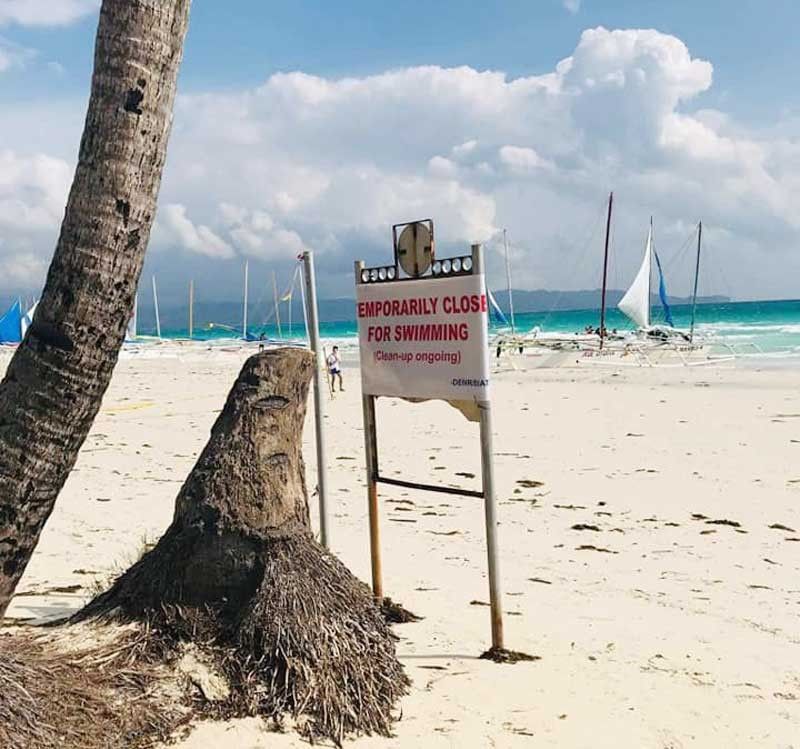 MANILA, Philippines — The Boracay Inter-Agency Task Force (BIATF) ordered the closure for two to three days of a portion of the beach in Boracay Island where a foreign national was reported to have allowed her child to defecate.
Tourism Secretary Bernadette Romulo-Puyat said Environment Secretary Roy Cimatu, who chairs the task force, instructed the Boracay interagency rehabilitation group general manager Natividad Bernardino to isolate the area where the incident happened with markers 100 meters wide on the shoreline that says: "No swimming, this area is under clean up," for a period of 48 to 72 hours.
"This was an unfortunate incident, but we will not tolerate those who violate the law," Puyat said.
Earlier this week, a video went viral showing an alleged Chinese tourist who let her child defecate on the beach while another woman was seen in the video burying the child's soiled underwear in the sand.
"We encourage the public, who might witness similar incidents, to immediately report offenders to the proper authorities so that they can be promptly apprehended and fined accordingly," Puyat said.
"We will continue to coordinate with the tour operators and travel agencies in informing our tourists of the proper travel etiquette when visiting the Philippines and the corresponding fines and punishments if these are not followed," she added.
Boracay was closed to tourists for six months last year to pave way for the rehabilitation of the island.
The government is limiting the number of tourists in Boracay to ensure sustainability of the island, which was reopened in October.
A study commissioned by the Department of Environment and Natural Resources showed that Boracay's carrying capacity is only 55,757 people per day, including residents. Only 19,215 tourists are allowed on the island at a certain time with 6,405 allowed to enter the island per day.
President Duterte recently approved the P25 billion Boracay fund, which will install safeguards aganst ecological degradation and sustain tourism activities in the island.
"By essentially institutionalizing the functions of the Boracay Inter-Agency Task Force with the approval of the Action Plan, we can clearly see the government's determination to sustain the gains of the initial six-month rehabilitation," Puyat earlier said.
The DOT chairs the thematic cluster on sustainable economic activities including tourism and livelihood.
"The President's move assures us of Boracay Island's sustainable tourism development with the BAP serving as the BIATF's guide in ensuring sustainable and inclusive growth with continuing opportunities for all stakeholders," Puyat added. – With Louise Maureen Simeon, Jennifer Rendon