Winning the 'drug war'? US think tank says effectiveness of violent campaign 'unclear'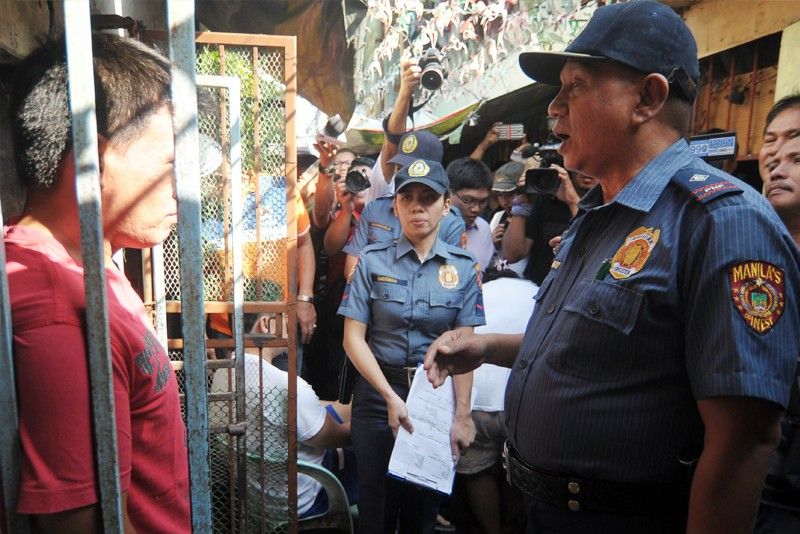 MANILA, Philippines — It is unclear whether the Philippine government is "winning" the "war on drugs," a US-based think tank said, adding however that
it is apparent the campaign that has killed thousands has had an immediate impact on the lives of many.
In a 2019 report on contemporary drug policies in Asia, Rand Corp.—a non-profit research group based in Santa Monica, California—stressed there is no empirical basis for the effectiveness of the violent sweeps of urban poor communities under President Rodrigo Duterte's anti-narcotics campaign.
"It is unclear what impact aggressive law enforcement efforts have on drug markets. Given that such extreme measures are rarely adopted, such a policy is not well researched," Rand Corp. said in a report published in May.
It added: "Furthermore, the threat and use of violence against those accused or convicted of drug law violations lack any empirical evidence base when compared with effective treatment and innovative crime-reduction initiatives."
Latest government data showed the number of drug personalities killed in 134,583 anti-drug operations stood at 5,526. The count is significantly lower than the estimates by human rights watchdogs of as many as 27,000 killed.
Authorities have countered that the operations have also resulted in 193,086 arrests and more than 1.5 million who surrendered.
"In addition to creating opportunities for law enforcement to extort compromised individuals, the policy of recording the names and details of suspects might violate rights and create a stigmatizing and fearful environment," Rand Corp. said of the "Tokhang" or "knock-and-plead" anti-drug operations.
"Although these surrenders are voluntary, it is unclear how much autonomy suspected drug users or dealers have in the matter; some surrender in hopes of entering treatment."
The Rand report said that while the drug crackdown has not been evaluated to determine its impact on drug dealing and use, it stressed that "early counts of those killed in the street and detained in prison indicate that costs have been substantial."
"Although effects in the Philippines have not been empirically evaluated in terms of changes in drug distribution and use, early reports suggest substantial impacts on rehabilitation services, human rights, prison overcrowding, spread of contagious disease, and a general fear of government officials," the Rand Corp. report said.
Inmate overcrowding
Rand Corp. stressed that inmate overcrowding is a "serious problem" in the Philippines and the surrender of hundreds of thousands suspected drug personalities to authorities has contributed to the issue.
"International groups report increasing incidence of such communicable diseases as HIV and tuberculosis in inmate populations," it said.
The Philippines topped the World Prison Brief's list of the most overcrowded incarceration systems in the world. It was followed by Haiti, El Salvador, Guatemala and Comoros.
As of May 2018, there were 188,278 prisoners—144,871 in Bureau of Jail Management and Penology-manned jails and 47,707 in Bureau of Corrections-manned prisons—in facilities capable of housing only 40,610 individuals.
This puts the occupancy level of the country's prison system at 464.6%.
According to its website, the World Prison Brief is a "unique database that provides free access to information about prison systems throughout the world." Country information is updated monthly using data largely derived from governmental or other official sources.
"There seems to be no official effort to evaluate these policies in terms of their effectiveness or harms caused. Furthermore, it is unclear what consideration has been made to measures of success or to the opportunity costs of utilizing scarce public security and health resources to round up suspected drug-involved persons," Rand Corp. said. — Gaea Katreena Cabico