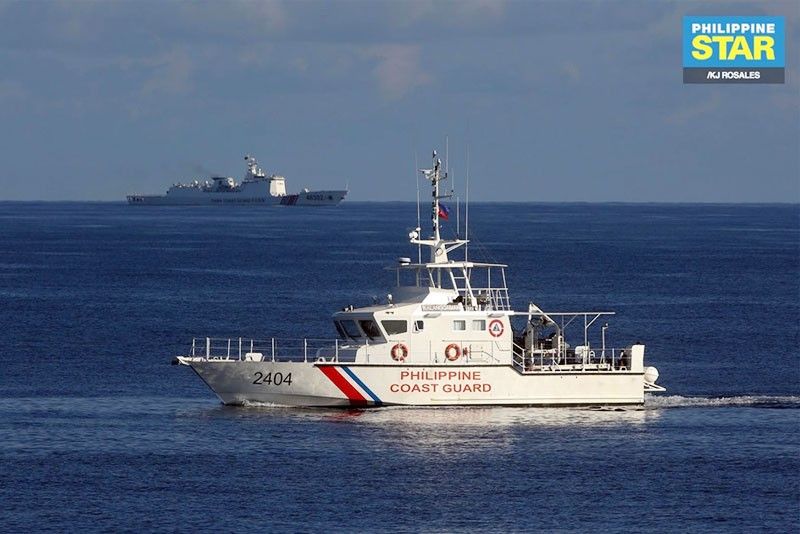 Eighty-seven percent of 1,200 adult respondents agreed with the statement, "The Philippine Government should assert its right to the islands in the West Philippine Sea as stipulated in the 2016 decision of the Permanent Court of Arbitration (PCA)."
File
87% of Pinoys want government to assert rights in WPS
Helen Flores
(The Philippine Star) - July 13, 2019 - 12:00am
MANILA, Philippines — A survey published yesterday by the Social Weather Stations (SWS) showed that almost nine in 10 Filipinos think the Philippine government should "assert" its rights to the islands in the West Philippine Sea, as stipulated in the 2016 decision of a United Nations-backed arbitral tribunal.
Eighty-seven percent of 1,200 adult respondents agreed with the statement, "The Philippine Government should assert its right to the islands in the West Philippine Sea as stipulated in the 2016 decision of the Permanent Court of Arbitration (PCA)."
Of the 87 percent, 59 percent said they "strongly agree" and 28 percent said they "somewhat agree." Only five percent disagreed with the statement. Nine percent of Filipinos were undecided, the SWS said.
The nationwide survey was conducted from June 22 to 26, using face-to-face interviews of 1,200 adults, 18 years old and above.
The release of the survey coincided with the third anniversary of Manila's victory in its case against China before the PCA.
The Hague-based tribunal invalidated Beijing's nine-dash line claim in the South China Sea and declared certain areas within the Philippines' exclusive economic zone.
The SWS survey also found 87 percent of Filipinos who think Chinese fishermen who destroy marine resources should be arrested.
To the statement, ''The government should arrest and prosecute Chinese fishermen causing the destruction of marine resources in the West Philippine Sea," 87 percent agreed, while five percent disagreed. The remaining eight percent were undecided.
Meanwhile, the same poll showed 71 percent of Filipinos believe the government is serious in protecting Filipino fishermen against foreign vessels.
To the question, "How serious is the government in protecting the safety of Filipino fishermen in the West Philippine Sea against foreign vessels that threaten their security?" 71 percent said the government is serious while 15 percent said it is not serious. The remaining 15 percent were undecided.
Results of the survey were presented yesterday by SWS president Mahar Mangahas at a forum titled, "Three Years After Our Nation's Arbitral Victory: An Environmental Crisis," at the University of the Philippines in Bonifacio Global City in Taguig City.
Meanwhile, Defense Secretary Delfin Lorenzana reacted to an SWS survey published last July 10, showing that 93 percent of Filipinos believe in the importance of the government regaining control of Chinese-occupied islands in the West Philippine Sea.
He said that it could have been influenced by vested individuals to advance their own interests.
"That survey is suspect. I'd like to know who did it. How the questionnaires were framed, and who and how many are the respondents," the defense chief said. He added that surveys can be manipulated to support a pre-ordained conclusion.
Lorenzana assured the general public that the defense department and the Armed Forces of the Phiippines will not abandon their mandate as protector of the people and the state.
"We are committed. We are not giving an inch of our territory nor sovereign rights over our exclusive economic zone," he added. – With Jaime Laude