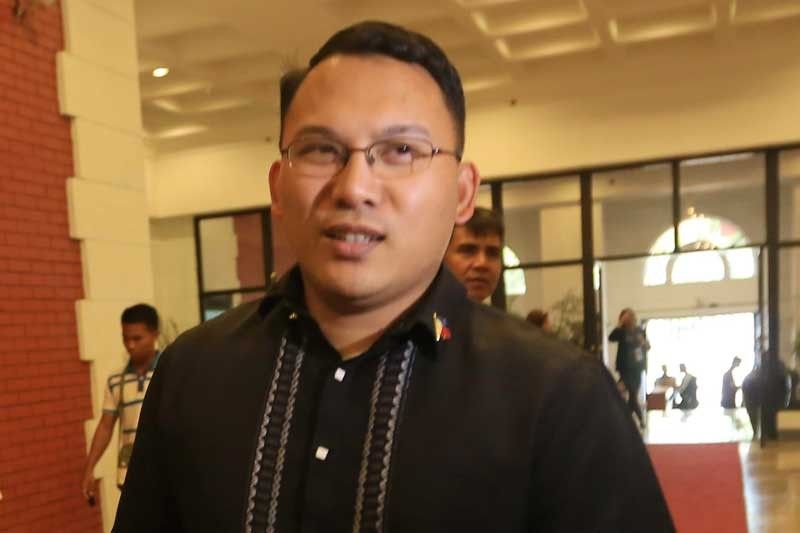 In a 17-page petition, Aunell Ross Angcos, Cyra Aurelio and Hannah Navarroza said Cardema's nomination as nominee of the party-list should be "denied due course and/or canceled for committing material misrepresentation over his eligiblity and qualification."
Edd Gumban
Group files protest vs Cardema substitution
MANILA, Philippines — A group backed by former Commission on Elections (Comelec) chairman Sixto Brillantes and veteran poll lawyer Romulo Macalintal yesterday opposed the proclamation of Ronald Cardema as representative of the Duterte Youth party-list group.
In a 17-page petition, Aunell Ross Angcos, Cyra Aurelio and Hannah Navarroza said Cardema's nomination as nominee of the party-list should be "denied due course and/or canceled for committing material misrepresentation over his eligiblity and qualification."
Backed by Brillantes, Macalintal and poll lawyer Emil Marañon III, the petitioners said the pieces of evidence against Cardema are "very strong" so Comelec should suspend his proclamation or withhold his Certificate of Proclamation.
In an interview, Brillantes said it was very clear that the 34-year-old Cardema did not meet the age requirement of 25-30 years old to become a nominee of Duterte Youth.
"If you say youth, 30 and below. It is clear that the respondent is not a youth," he noted, referring to a provision in the Party-list System law.
On Cardema's claim that Duterte Youth was representing not only the youth but the young professionals as well, the petitioners has asked Comelec not to allow him to "jump ship."
The petitioners added that "swapping or change in the affiliation from one sector to another can only be done six months prior to elections," citing a Supreme Court ruling in the Amore case.
They also maintained such restriction has been imposed "to prevent nominees from sector-hopping whatever serves their interest."