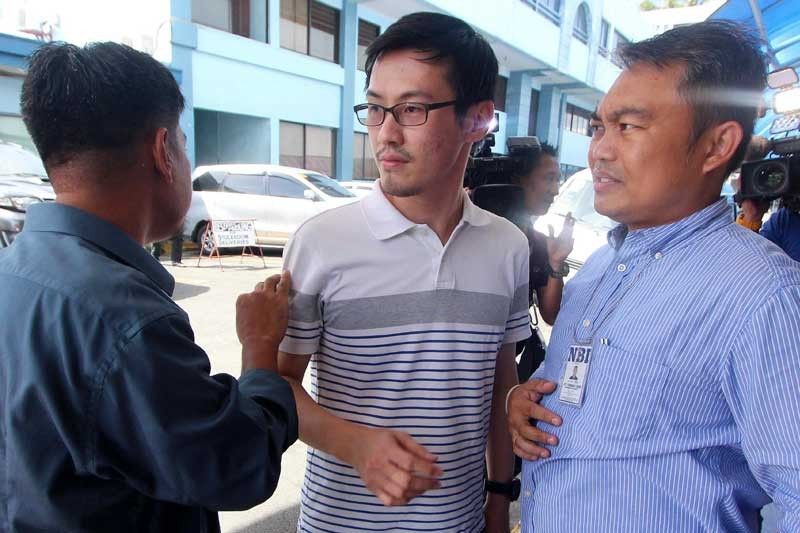 The DOJ recommended a bail bond of P72,000 per count or a total of P1.2 million for each of them.
Edd Gumban
WellMed owner, 2 others face 17 counts of estafa
MANILA, Philippines — The Department of Justice (DOJ) has found probable cause to indict WellMed Dialysis and Laboratory Center co-owner Bryan Christopher Sy and two of his employees – whistle-blowers Liezel Aileen de Leon and Edwin Roberto – for 17 counts of estafa through falsification of documents.
The DOJ recommended a bail bond of P72,000 per count or a total of P1.2 million for each of them.
The inquest prosecutor also referred the case against seven other WellMed officers and employees – doctors John Ray Gonzales, Porsha Natividad and Joemie Soriano as well as Claro Sy, Alvin Sy, Therese Francesca Tan and Dick Ong – for preliminary investigation.
DOJ spokesman and Undersecretary Mark Perete said "the investigating prosecutor found that the WellMed officers conspired in using falsified documents to collect payments from PhilHealth (Philippine Health Insurance Corp.) for alleged medical services to patients who were already dead."
The three – Bryan Sy, De Leon and Roberto – are currently in the custody of the NBI.
Defense lawyer Kristjan Vicente Gargantiel, meanwhile, asked Justice Secretary Menardo Guevarra and NBI director Dante Gierran to release Sy from detention, saying no case was filed against his client after the reglementary period.
"Up to this date, despite the lapse of the 36-hour period provided under Article 125 of the RPC (Revised Penal Code), no information nor complaint has been filed with the proper judicial authorities against Mr. Sy," Gargantiel claimed in his two-page letter.
"In view of the foregoing, we respectfully demand for the immediate release of Mr. Sy for there is no ground, under any laws, rules or regulations, for his continued detention," the letter also read.
Gargantiel narrated that Sy has been in the custody of the NBI since 4 p.m. of June 10. The following day, at 5:10 p.m., he was brought to the DOJ for inquest.
"During inquest, Mr. Sy did not, in any way, waive his right under Article 125 of the RPC as shown in the minutes," he added.