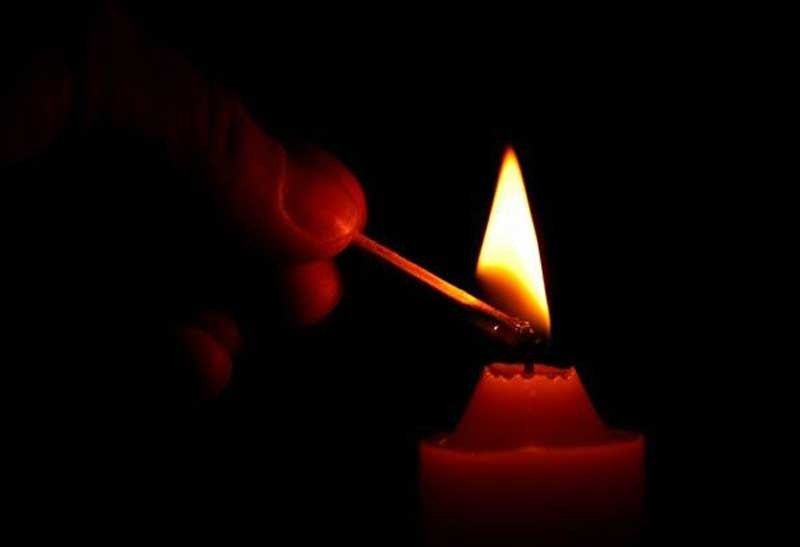 Department of Energy (DOE) Undersecretary Felix William Fuentebella said the supply shortage in the power grid is due to the "delayed entry of plants affected by the earthquake."
File Photo
Metro experiences blackouts anew
MANILA, Philippines — Rotational blackouts were implemented in parts of Luzon and Metro Manila yesterday as several power plants remained on shutdown after the magnitude 6.1 earthquake that hit the island last Monday.
Department of Energy (DOE) Undersecretary Felix William Fuentebella said the supply shortage in the power grid is due to the "delayed entry of plants affected by the earthquake."
The Luzon power grid lost a total of 1,527 megawatts (MW) due to downed power plants and facilities operating on limited capacity, data from DOE showed.
The two power plants affected by the earthquake are two 345-MW units of GN Power Mariveles Coal Power Plant and two 150-MW units of SMC Consolidated Power Corp. Limay Coal plants.
Meanwhile, the plants operating at de-rated capacity are the 420-MW Pagbilao Unit 3 at 133 MW, 300-MW Calaca Unit 2 at only 200 MW, and 300-MW Malaya Unit 1 at 150 MW.
Of the quake-affected plants, Unit 1 of GN Power was supposed to be back online Monday night but has not yet been synchronized to the grid as of yesterday.
The SMC power plants are expected to resume operations today or tomorrow for Unit 2 and tomorrow or Saturday for Unit 1.
The DOE said the plants operating on limited capacity are the 300-MW Calaca 2 (200 MW) and 300-MW Malaya 1 (150 MW).
The 420-MW Pagbilao 3 only declared 133 MW of capacity "due to an ongoing assessment of the condition of the boiler."
Due to the undelivered capacity, the National Grid Corp. of the Philippines (NGCP) raised red alert warnings from 10 a.m. to 4 p.m. and from 6 p.m. to 7 p.m.
Yellow alert notices were raised from 8 a.m. to 10 a.m., 4 p.m. to 6 p.m. and 7 p.m. to 11 p.m.
NGCP has also implemented rotational blackouts on distribution utilities and electric cooperatives (ECs) across the Luzon grid.
Manila Electric Co. also implemented manual load dropping or one-hour rotational blackouts within its franchise area.
The power interruptions were scheduled until 8 p.m. within its franchise covering Metro Manila, Bulacan, Cavite and Rizal, as well as certain areas in Batangas, Laguna, Pampanga and Quezon.
Pampanga II Electric Cooperative Inc. reported that 99.85 percent of power has been restored in the affected areas covering 201,227 consumers as of Tuesday night.
To alleviate the power supply crunch, the DOE said a total of 248.88 MW of power has been committed by interruptible load program (ILP) participants which will allow the plants to operate their generator sets as support to the limited power supply.
In case of supply deficiency, corporations and commercial establishments participating under the ILP use their generator sets to help prevent or minimize incidents of power outage.
On Monday night, the DOE said it activated the Task Force Energy Resiliency in light of the earthquake that hit Luzon.
In the Visayas, the National Electrification Administration said ECs only sustained minor damage after the magnitude 6.5 earthquake that jolted Samar.
Eastern Samar Electric Cooperative Inc. reported that it has fully restored electricity service to the municipalities of Arteche, Can-avid, Dolores, Jipadpad, Maslog, Oras, San Policarpio, Taft and Sulat out of 23 areas affected.
Power restoration efforts continued and were completed yesterday for Balangiga, Balangkayan, Borongan City, General MacArthur, Giporlos, Guiuan, Hernani, Lawaan, Llorente, Maydolong, Mercedes, Quinapondan, Salcedo and San Julian, where the quake's epicenter was located.
The coverage areas of Samar I Electric Cooperative Inc., SAMELCO II, Northern Samar Electric Cooperative Inc. also experienced varying degrees of outages because of the earthquake but power was quickly restored.
Senate probe
Meanwhile, the Senate committee on energy will start today its inquiry into the spate of blackouts that hit Luzon earlier this month that certain sectors suspect was due to collusion by some members of the power industry to reap profits.
The panel, chaired by Sen. Sherwin Gatchalian, will hear the report of the Philippine Competition Commission (PCC) and the DOE on the series of power outages, particularly whether or not it was deliberate to reap profits from higher electricity rates imposed on customers.
"We're not accusing anyone of collusion but the environment was conducive to collusion so the government, the public must be alert and vigilant," Gatchalian told the Kapihan sa Manila Bay forum yesterday.
He said he found the sudden loss of at least 1,400 MW of power earlier this month as suspicious.
He said both the PCC and the DOE have enough capability to determine whether there was collusion among industry players. The senator said once power supply is short, more expensive power will be procured from the Wholesale Electricity Spot Market.
The senator expressed belief the unscheduled shutdowns could have been easily prevented if the operators of power plants were not remiss in maintaining them and were not scrimping on expenses.
The most common reason for the breakdowns were "boiler tube" leaks that he said can be easily anticipated. – With Paolo Romero, Cecille Suerte Felipe