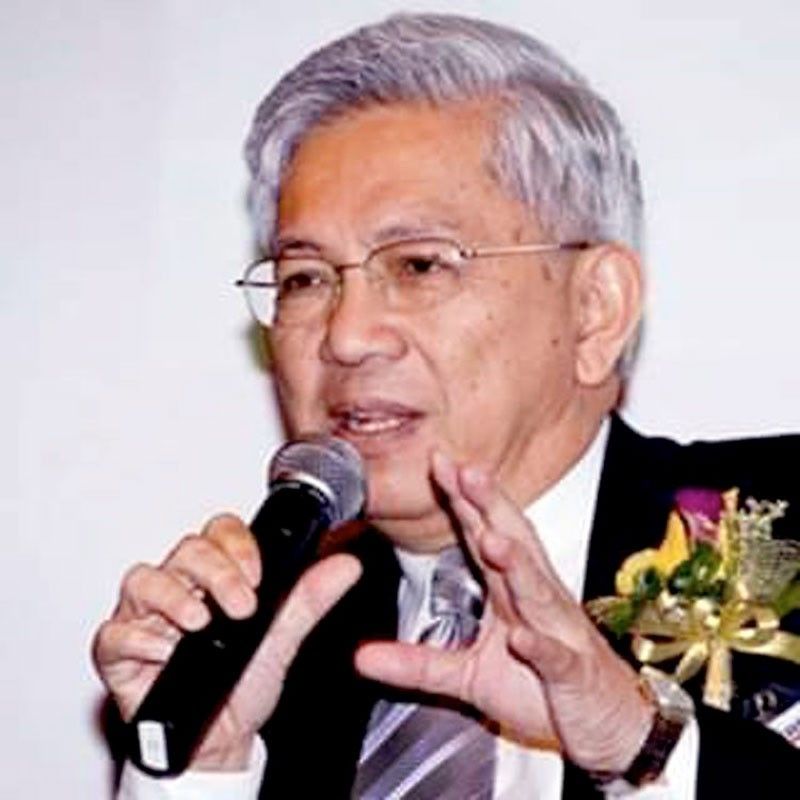 Former ambassador Rodolfo Severino Jr. dies at 82
Janvic Mateo
(The Philippine Star) - April 21, 2019 - 12:00am
MANILA, Philippines — Former ambassador Rodolfo Severino Jr., who served as the 10th secretary-general of the Association of Southeast Asian Nations (ASEAN), died on Friday. He was 82.
Severino's death was confirmed by his son, journalist Howie Severino, in a post on Facebook.
"I rushed back to Manila tonight to be with my father. His breathing was difficult, his blood pressure low and erratic. He was barely responsive. My son and I told him stories about some of our best times with him. Then I asked if he wanted to listen to music. He grunted what sounded like a spark of joy," wrote Howie.
"I searched for a favorite from his Ateneo Glee Club days, 'Some Enchanted Evening.' Without meaning to, I played the opera version of the Broadway hit; apropos because Dad was a great opera fan. I grew up listening to it and even mimicking it. I sang along softly in my pathetic tenor. Soon after the song ended, he stopped breathing and he was gone," he added.
In a separate post, Howie said his father had been enduring complications related to Parkinson's disease for several years.
The ASEAN has expressed condolences to the family of the late ambassador, who served as its secretary-general from 1998 to 2002.
"We honor his astute leadership and we cherish the memories of his tremendous service to ASEAN. His passing is an immeasurable loss to the ASEAN community. We convey our sincere condolences to his family," read the statement posted on Facebook.
According to the Department of Foreign Affairs (DFA), Severino held numerous diplomatic posts since joining the foreign service in 1965.
He served as the country's ambassador to Malaysia and consul general to Houston in the US. He also held posts in Washington DC and Beijing.
He served in various positions at the DFA head office in Manila, ultimately serving as undersecretary for policy from 1992 until his retirement in 1997.
Aside from being the 10th secretary-general of the ASEAN and the second Filipino to earn that distinction, Severino was also the inaugural head of the ASEAN Studies Center at the Institute of Southeast Asian Studies-Yusof Ishak Institute in Singapore from 2008 to 2015.
He wrote several books on ASEAN and international relations.
Severino was born on April 27, 1936 and has a bachelor of arts degree in humanities from the Ateneo de Manila University and a master of arts degree in international relations from John Hopkins University.
His wake will be at The Heritage Memorial Park in Taguig starting today.