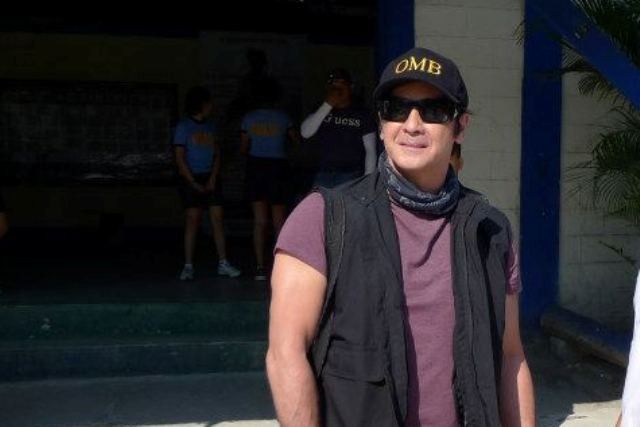 The case stemmed from Ricketts' release in 2010 of pirated movie discs the Optical Media Board had seized in a raid.
File photo
Ronnie Ricketts guilty of graft for release of seized pirated DVDs
(Philstar.com) - March 15, 2019 - 4:13pm
MANILA, Philippines — The Sandiganbayan has sentenced former Optical Media Board chairman Ronnie Ricketts, a former actor, to from six to eight years in jail
for graft.
The case stems from the release of confiscated pirated discs in 2010, Elizabeth Marcelo of The STAR reports.
Former Optical Media Board chairman Ronnie Ricketts sentenced to 6 to 8 years of imprisonment for graft over release of confiscated pirated discs in 2010. | @marcelo_beth pic.twitter.com/IUArnTq0dK

— The Philippine Star (@PhilippineStar) March 15, 2019
Aside from imprisonment, Ricketts has also been penalized with perpetual disqualification from public office.
Also convicted for graft was Glenn Perez, a computer operator at the OMB's Enforcement and Inspection Division. EID head Manuel Mangubat and investigation agent Joseph Arnaldo were acquitted for insufficiency of evidence.
Ricketts and Perez can file a motion for reconsideration. The court directed them to post an additional bail bond of P30,000 each for provisional liberty pending the results of their appeal of the conviction.
On May 27, 2010, OMB agents raided the Sky High Marketing Corp. in Quiapo, Manila and seized 127 boxes and two sacks of pirated DVDs, VCDs, and a video recorder. They also arrested three Chinese nationals.
After the raid, the seized items were brought to the OMB office but were pulled out the premises that same night.
Records show that Ricketts instructed the pull-out of the seized items, without any approved gate pass, using an Isuzu Elf truck owned by Sky High.
As head of agency, Ricketts "should have directed the filing of case/s against the violators, but he did not," Ombudsman Conchita Carpio Morales said in 2014 when she ordered Ricketts and others suspended.
"The unjustified release of the confiscated items compromised the pieces of evidence that could substantiate a case/s against those RA 9239 violators, thereby giving unwarranted benefit to Sky High Marketing Corp. and its officers," Morales added then.
Ricketts and the others were indicted in 2015. — with a report from The STAR/Elizabeth Marcelo