Duterte says gay priests should be allowed to marry
February 25, 2019 | 4:55pm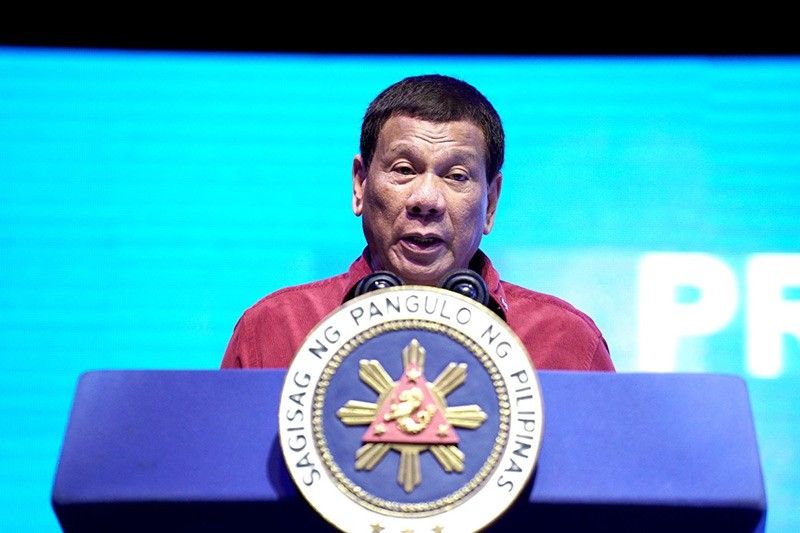 MANILA, Philippines — The Catholic Church should allow gay priests to marry, President Rodrigo Duterte said, as he chided the religious institution anew over the sexual abuses involving the clergy.
Duterte said allowing gay clergy men to marry would put an end to a problem of the Church, which has just concluded a summit on how to address clergy sex scandals.
READ: Panelo says Duterte not alluded to by Pope Francis' statement against critics
"Allow them to marry. Same-sex, Go ahead. Live together. The Catholics...the Muslims can only have four. The Catholics can have up to three wives. I'll add more for us because there are those who have not been married yet," the president said during the distribution of grants to cash transfer beneficiaries in Cebu last Sunday.
"Priests should be allowed to marry. That's the only solution there. Even the gay ones, allow them to marry, same-sex marriage. I am in favor of that to put an end to the problem," he added.
READ: Duterte on Catholic clergy sex abuse: Was I wrong all along?
Duterte did not elaborate on the problem that he said would be solved if priests are allowed to marry. The president, however, brought up the alleged sexual misconduct of priests, including Pope Francis' recent admission that some nuns were abused by priests.
"Those bishops deceive people. It's as if they are the only ones who are knowledgeable. Look at this now, Pope went to Dubai. What did he say? He said that the abuses are true. The sisters are being used by the priests," Duterte said.
Duterte rehashed his story about a priest that allegedly abused him and his batchmates when he was in high school at the Ateneo de Davao.
"I already shared that priests abused us when we were in high school. We were in the confession room but the priest's hand would be there on our b****, squeezing them," he said.
"Good thing I have three b****. They weren't bruised that much although it was held tight. I have three anyway. Who wants to count?"
READ: A look at the Church's 'tirades' vs Duterte
Duterte previously claimed about 90 percent of Catholic priests are gay but did not provide any proof to back his claim.
The president has been hostile to the Catholic Church because of its opposition to the war on illegal drugs, which has resulted in the death of more than 5,000 people.
READ: CBCP breaks silence on Duterte's tirades: We must learn to be brave