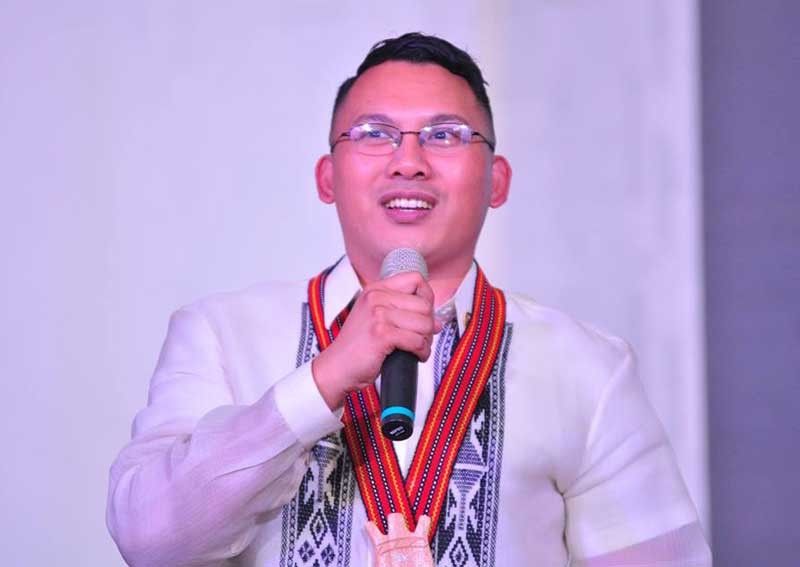 Speaking with The Chiefs aired on Cignal TV's "One News" on Thursday, Cardema said he merely based his proposal on an earlier threat made by the President against protesters.
Facebook Photo
NYC chair Ronald Cardema: Duterte idea inspired revocation proposal
Janvic Mateo
(The Philippine Star) - February 23, 2019 - 12:00am
MANILA, Philippines — Under fire for his proposal to remove scholarships from "anti-government" students, National Youth Commission (NYC) chairman Ronald Cardema said he was merely reviving an earlier idea of President Duterte.
Speaking with The Chiefs aired on Cignal TV's "One News" on Thursday, Cardema said he merely based his proposal on an earlier threat made by the President against protesters.
"He really said it, 'I will take government scholarships from those leftist groups and I will give it to the Lumads,'" Cardema said in a mix of English and Filipino.
He appeared to be referring to a remark made by Duterte last year after students staged a nationwide walkout to protest against his government's policies.
"I'll give you a privilege: don't come to school for a year. I'll let the bright Lumad enter UP," the President said in a speech at the military's Eastern Mindanao Command headquarters on Feb. 1, 2018.
Cardema said he just remembered Duterte's remark following the death of University of the Philippines-Los Baños student John Carlo Alberto, who was killed in a recent encounter between the New People's Army and the military in Laguna.
He stressed the need to remove the scholarships of "the very few" who bear arms against the government, although he failed to respond to observations that these students are no longer scholars anyway as they have already left school to join the rebels.
Vindicated
Cardema said he felt vindicated following the recent statement of the President, who said there is nothing wrong with disagreeing with the government unless one explicitly expresses support for the NPA.
"The President of the Republic has spoken, basically urging on my point that only government scholars who are already joining the NPA," he said. "I am thankful that the President of the Philippines issued that statement."
The NYC chief had to go on the defensive after his earlier statement – which called for the removal of scholarships of "all anti-government scholars, specifically those students who are allied with the (communist rebels)" – drew condemnation from various groups.
"I will not resign because the senators are calling for my resignation based on a wrong information," he said.
"That's their opinion. But they are basing it on a wrong report of other news outlets that I want the removal of all government scholarships of all street protesters, of all rallying against the government," he added.
Cardema said he was only calling for the removal of government scholarships of "very, very few" anti-government scholars who have already joined or are supporting the NPA.
"We did not say all and I always specifically mention that it's OK to rally and to voice out their dissent even with the President or on our government," Cardema said.
"We are specifically against only those few who are aiding, supporting or joining the New People's Army," he added
Interior Secretary Eduardo Año said there is "no need" for Cardema to resign from his position.
"In his sincere intention to rally the youth towards more relevant undertakings, his statements may have been misinterpreted. I think that as NYC chair, he just got frustrated that some of our young people, who are supposed to be part of nation-building and support of government undertakings, are being brainwashed into joining anti-government forces," Año said.
He said Cardema has been "doing good things" in the youth agency.
Año also noted that President Duterte himself had said students directly helping the communist rebels will have their scholarships revoked and may also be charged with rebellion.
For its part, the Commission on Human Rights reminded the government that criticisms on governance and to demand redress for such are entitlements of the people in a democracy and is guaranteed by the Constitution. – With Romina Cabrera