Miss Universe 2018 Catriona Gray to promote tourism in Mindanao
February 21, 2019 | 12:00am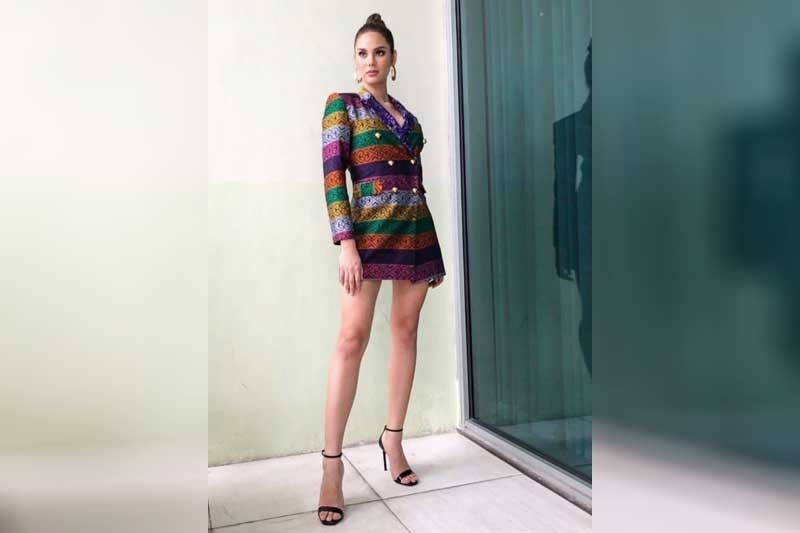 MANILA, Philippines — Miss Universe 2018 Catriona Gray is ready to take on the task of promoting tourism in the country, with Mindanao as her launching ground.
Gray, back in the Philippines after winning the country's fourth Miss Universe crown in Bangkok, Thailand last December, said she wants to share with the world the beauty of Mindanao that foreign tourists rarely see due to depiction of the region in the news as a conflict area.
"There is such a beautifully rich culture in Mindanao. If only it could be shared with the world. It's such a beautiful, unique aspect of the Philippines," she said at a press conference yesterday that kicked off her homecoming activities.
Mindanao, home of President Duterte who is from Davao City, has been under martial law since the Marawi siege in May 2017.
Gray, who is being eyed by the government as a global tourism ambassador, said she saw the potential of developing Mindanao and other provinces as tourist destinations when she traveled and did research for the national costume that she used for the Miss Universe pageant. Her costume's design represented diverse cultures in Luzon, the Visayas and Mindanao.
"I would further develop our provinces and share more what we have to offer – not just Boracay and Manila. If only people could know how unique the Philippines is. When I was traveling and researching for my national costume, I fell in love with how rich and beautiful our culture is," she recalled.
"If people would only know how much we have to offer, they would see how unique the Philippines is, and they would have a reignited desire to explore the Philippines, not just in a touristy way, but to come into full appreciation of what the Philippines is as a nation," the 25-year-old stunner stressed.
Gray said she would promote local destinations that have not been explored by foreign tourists.
"I feel like we have so much to show in our history, crafts and the things we make. I would encourage people to have their own adventure in the Philippines," she suggested.
Tourism Secretary Bernadette Romulo-Puyat earlier said they would be meeting with Gray for a possible collaboration to promote Philippine tourist destinations.
Gray had released tourism videos featuring the heritage and culture of Luzon, the Visayas and Mindanao. She also promoted Intramuros and Yolanda-hit areas in Eastern Visayas as well as South Cotabato while competing in Miss Universe.
Gray, who has over 4.7 million followers on her personal Instagram account, promoted local fabrics during the competition, including the intellectual property-protected T'nalak fabric of South Cotabato.
She was born on Jan. 6, 1994 in Queensland, Australia to an Australian and a Filipina from Oas in Albay.
Gray collaborated with designers Jearson Demavivas, Mak Tumang, Jojo Bragais and Eric Quiwa for her national costume, evening gown, daily outfits and shoes during the competition.
At the press briefing, Gray turned emotional while expressing her gratitude to the Filipinos for their support.
"Standing here today, I am filled with utmost pride and I just want to say thank you and this is all for you," the teary-eyed beauty queen said.
"It is always giving back to the community and to the country as a whole that anchored me throughout this whole process and it is something I have drawn strength from every step of the way," she added.
Gray said she hopes to leave "a positive impact" after her reign.
Just as she said in her answer to the final Miss Universe question that won her the crown, Gray cites the "beauty in the faces of the children" and stressed she does not want anyone of them in conflict with the law jailed.
In an exclusive interview with The STAR yesterday, Gray expressed opposition to the move in Congress to lower the minimum age of criminal liability from 15 years to 12.
"We should refocus our energy not to lowering the age of criminal responsibility but rather to addressing the reasons why these children commit crimes," she stressed.
She argued that the government should instead run after "those who force children into committing crimes because children would not be able to decide and do those on their own volition."
After her Miss Universe reign, she said she plans to pursue a career in music and collaborate with different artists.