Ex-Rappler writer posts bail for cyberlibel charge
February 15, 2019 | 4:13pm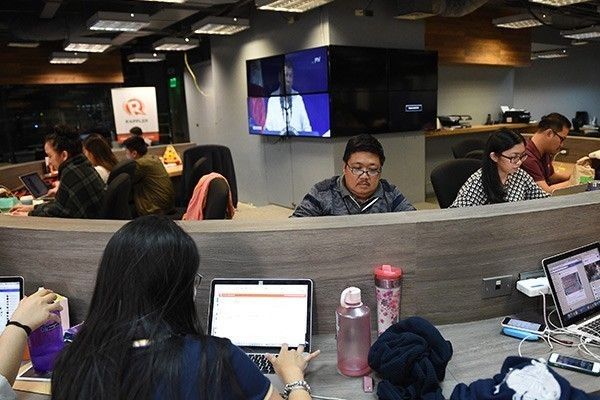 MANILA, Philippines — A former researcher of online new site Rappler who wrote an article at the center of a cyberlibel case posted bail on Friday morning.
An employee of Manila Regional Trial Court Branch 46 confirmed this in a phone interview.
Former Rappler journalist Reynaldo Santos Jr. posted bail of P100,000 at around 10:30 am.
He voluntarily surrendered to authorities.
Santos is a co-accused of Maria Ressa, Rappler CEO, in a cyberlibel case filed by the DOJ.
The charge stemmed from an article written by Santos and published in May 2012. The article cited an "intelligence report" saying businessman Wilfredo Keng had been under surveillance for his alleged involvement in human trafficking and drug smuggling.
Keng said that the article was malicious.
The DOJ indicted Rappler, Ressa and Santos on cyber libel charges, despite the cybercrime law being signed four months after the publication of the story.
State prosecutors pointed out that the story was updated on Feb. 19, 2014, which puts it under the "multiple publication rule."
READ: A look at the cyber libel charge vs Rappler, Maria Ressa
Manila RTC Branch 46 Judge Rainelda Estacio-Montessa issued a warrant against Ressa on February 12.
The National Bureau of Investigation said they received a copy of the warrant noon of Wednesday, February 13. Due to "logistical and operational requirements," NBI Cybercrime Division agents arrived at the Rappler office at 5 p.m. to serve the warrant against Ressa.
Ressa failed to post bail that night and was held at the NBI headquarters until Thursday morning.
She posted a bail of P100,000 before the Manila court on Thursday noon. She branded the cyberlibel case and her detention as abuse of power and weaponization of the law.
The arraignment is set on March 1.