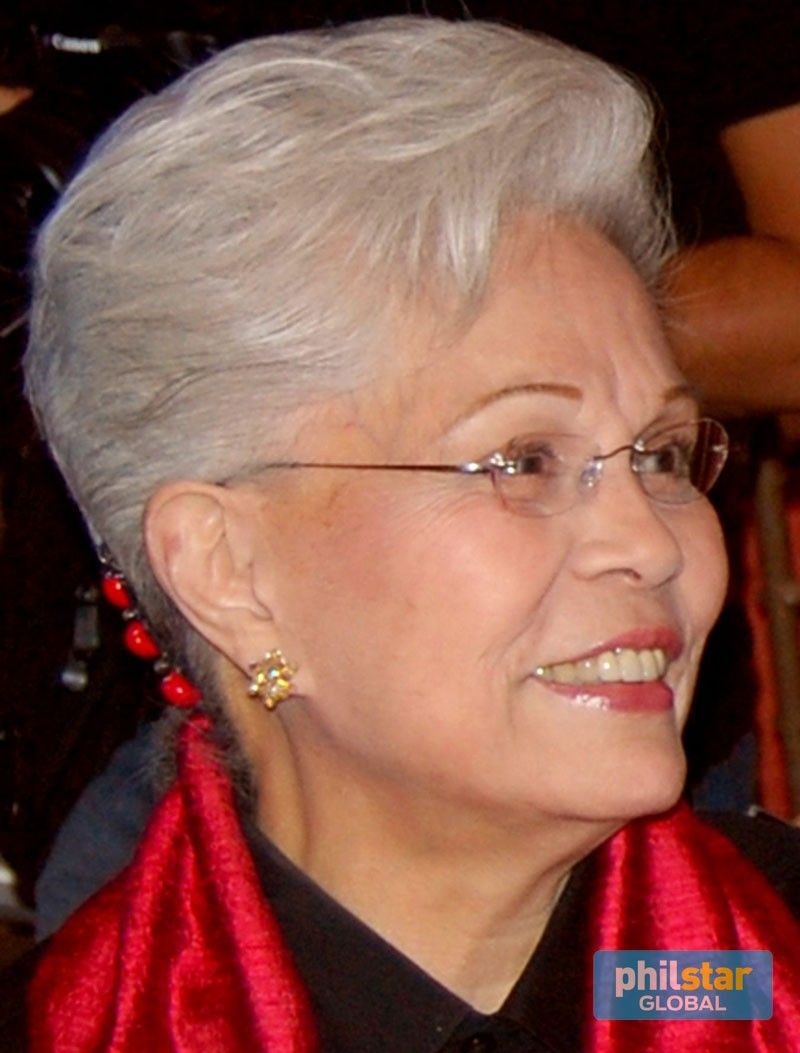 Armida Siguion-Reyna
Ver Paulino
Curtain call for Armida Siguion-Reyna
Ricky Lo
(The Philippine Star) - February 12, 2019 - 12:00am
MANILA, Philippines — The entertainment industry is mourning the passing of Armida Siguion-Reyna at 3 yesterday afternoon at the ICU of a Makati hospital. She turned 88 on Nov. 4.
As of last night, members of the family were not available for comment on what caused the death of the feisty head of the Movie and Television Review and Classification Board (MTRCB) during the Estrada administration and a strong defender of the industry that she loved so much.
Fondly known as Tita Midz, she left an impressive body of tri-media work – in television, theater and film. Her well-loved and enduring TV show "Aawitan Kita" is considered a national treasure as Tita Midz also was.
Armida Ponce Enrile Siguion-Reyna was the daughter of Spanish lawyer-politician Alfonso Ponce Enrile, and the sister of artist Irma Potenciano and half-sister of former senator Juan Ponce Enrile.
In the world of opera, she performed lead roles in Lucia de Lammermoor, Rigoletto, La Traviata, I Pagliacci, The Merry Widow and Ang Mestiza (a zarzuela).
In television, aside from Aawitan Kita where she sang kundiman and harana among other Filipino classics, she also hosted Cooking Atbp and Let's Talk Movies, one of the early showbiz-oriented talk shows with Mario Bautista as co-host. She recorded two Aawitan Kita albums for Villar Records and Dyna Records, and another album titled Sa Lungkot at Saya… Aawitan Kita (Viva Records).
She put up two companies, Pera Films and Reyna Films, that produced films directed by her son, Carlitos Siguion Reyna (married to actress-scriptwriter Bibeth Orteza), among them Laruang Apoy and Bilanggong Birhen.
As of press time, the family hasn't announced where the wake and when the interment will be.