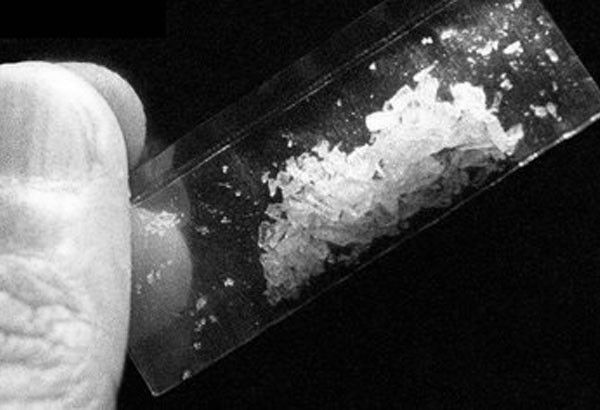 The same bill presumes that people found at a place where drugs are sold is involved in the trade.
File
House OKs death penalty for being caught with drugs at a party
(Philstar.com) - February 6, 2019 - 3:10pm
MANILA, Philippines — The House of Representatives has approved on third and final reading a bill to reimpose the death penalty on persons found in possession of drugs at social gatherings or meetings.
Voting 172-0, the lower chamber approved House Bill 8909 that amends Republic Act 9165 or the "Comprehensive Dangerous Drugs Act of 2002." The Senate must pass a counterpart bill for the proposal to be sent to President Rodrigo Duterte for his signature.
The measure amends Section 13 of the act, which would now read, "Any person found possessing any dangerous drug during a party, or at a social gathering or meeting, or in the proximate company of at least two persons, shall suffer the penalty of life imprisonment to death and a fine of five hundred thousand pesos (P500,000) to ten million pesos (P10,000,000), regardless of the quantity and purity of such dangerous drugs."
Under Section 5, unless authorized by law, persons who sell, trade or distribute any dangerous drug would also face life imprisonment to death and fine of P500,000 to P10 million.
Any person found selling 200 grams or more of shabu, cocaine, cocaine hydrochloride, opium, heroin, morphine, marijuana resin or marijuana resin oil or other dangerous drugs, as well as at least 500 grams of marijuana will be penalized.
RELATED: What to do if police raid the bar or club you are in
Presence, possession is presumed involvement in drug trade
The new bill also expands the definition of drug trafficking as "illegal cultivation, culture, delivery, administration, dispensation, manufacture, sale, trading, transportation, distribution, importation, exportation, chemical diversion, and possession of any dangerous drug and/or controlled precursor and essential chemical."
Persons found within any place of sale of illegal drugs would be presumed involved in the trade unless proven otherwise.
Last December, Nicanor Faeldon Jr., son of a former Customs chief, was arrested in a raid and later released after he convinced the prosecutor's office that he was merely a boarder in an alleged drug den in Barangay Mabolo, Naga City. He had been initially been charged with visiting a drug den, in violation of the Comprehensive Dangerous Drugs Act.
According to the House bill, those who have been found in possession of drugs in any quantity would also be presumed to be involved in selling or distributing dangerous drugs.
HB 8909 also mandates that athletes undergo drug tests at least twice a year. If found positive, they will be subjected to an investigation.
The bill consolidates 14 other proposed measures seeking to amend the Comprehensive Dangerous Drugs Act. Speaker Gloria Macapagal-Arroyo (Pampanga), Rep. Robert Ace Barbers (Surigao del Norte), Rep. Rufino Biazon (Muntinlupa) and Rep. Leopoldo Bataoil (Pangasinan) were the principal sponsors of the measure. — Patricia Lourdes Viray