Harry Roque drops out of 2019 senatorial race
February 1, 2019 | 11:34am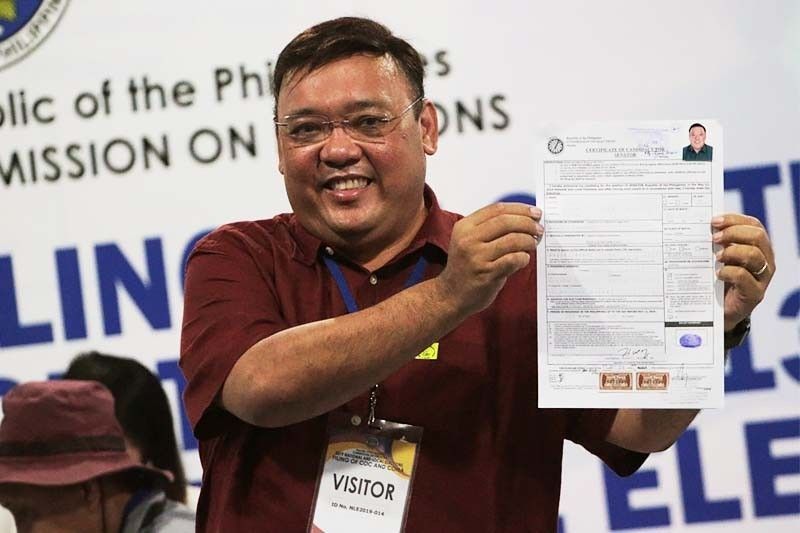 MANILA, Philippines — Lawyer Harry Roque, former presidential spokesperson, on Friday announced that he will no longer run in the May elections.
Citing his health condition, Roque made the announcement on his official Facebook page.
"It is with a truly heavy heart that I announce the withdrawal of my senatorial bid," Roque said.
The former Malacañang spokesman revealed that he has undergone a percutaneous coronary intervention, a non-surgical procedure, following a discovery of an "unstable angina coronary disease" earlier this week.
According to the US National Library of Medicine, the hearts of patients with unstable angina do not get enough blood and oxygen. The condition can lead to a heart attack.
"Angina is a type of chest discomfort caused by poor blood flow through the blood vessels (coronary vessels) of the heart muscle (myocardium)," it also says.
The US National Center for Biotechnology Information adds:"Unlike stable angina, unstable angina is a medical emergency: There is a risk of heart attack because the artery may become fully blocked without any warning."
Roque said: "In the days since the procedure, I have been forced to confront the reality of my physical situation and what it ultimately means for my aspirations to public service."
The former presidential mouthpiece expressed his gratitude to those who have been supportive of his candidacy. He stressed that he ran for senator to be of service to the public.
In October last year, Roque resigned from his post as presidential spokesperson in time for the filing of certificates on candidacy (COC) for the 2019 midterm polls.
The former human rights lawyer initially announced that he would run as a party-list representative but later on submitted his candidacy for senator.
Roque made his senate bid official despite President Rodrigo Duterte's earlier warning that he will not win the senatorial race.
"Roque and others want to become senators. I told Roque: you stand by. I will give you a new post. You won't win (a seat in the Senate)," Duterte said in October prior to the filing of COCs.
Chief Presidential Legal Counsel Salvador Panelo has since taken over for Roque as Palace spokesman.