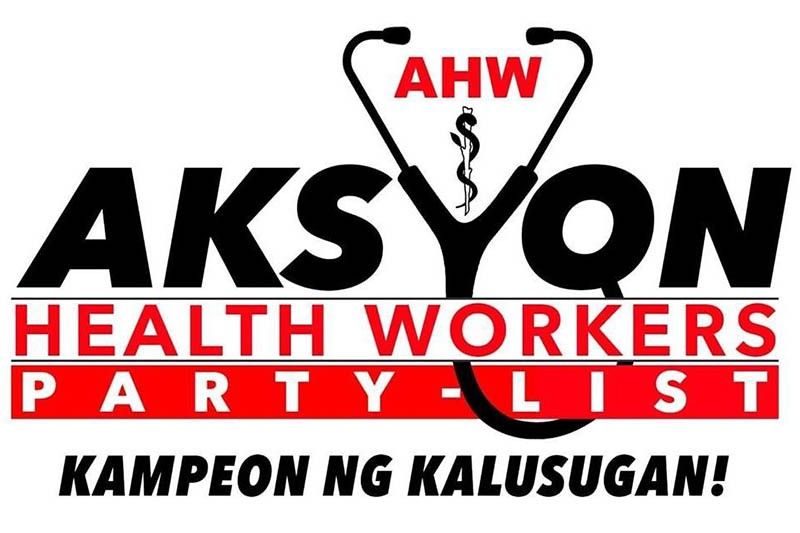 Aksyon Health Workers party-list insisted that they represent the marginalized sector of health workers, professionals, patients and health advocates.
Facebook/AHW party-list
Health workers' party-list asks SC relief for midterm poll
MANILA, Philippines — A group of health professionals and workers on Friday asked the Supreme Court to allow Aksyon Health Workers party-list to join the 2019 midterm elections.
In a statement released to media, Aksyon Health Workers party-list said it filed a petition urging the tribunal to issue a temporary restraining order against the Commission on Elections order that disqualified the party-list.
The petitioners are assailing the Comelec resolution that dismissed the party-list's registration dated Nov. 9, 2018. The poll commission upheld its earlier ruling on Jan. 17, 2019, which prompted the group to elevate their case to the SC.
Dr. Joseph Carabeo, Akyon's 1st nominee, was quoted in the statement as saying that the Comelec did not deem their party-list "as a legitimate representative of the marginalized sector they seek to represent."
But they argued that Aksyon is a "legitimate party-list who truly and sincerely represents the interest of the marginalized sector of health workers, professionals, patients, and health advocates."
Carabeo added that health workers are those whose salaries are below the living wage and whose benefits are neglected.
"Low wages, job insecurity, absence or lack of professional development, and precarious work conditions to name a few dehumanize our pillars of the health system," said Carabeo.
The group added that the party-list would "pursue the campaign for free and available health services, removal of [Value Added Tax] in all medicines, substantial increase of salaries and benefits for both private and public health workers, regular jobs, and the passage of a Magna Carta of Private Health Workers in Congress."
Last week, another group of workers whose party-list was also disqualified by the Comelec raised their case to the SC.
Manggagawa is a sectoral organization of workers, employees, informal labor and other members of the working class. It is seeking a seat in Congress in the coming May elections.
But the Comelec, in a resolution released last August, held that the party-list failed to comply with the requirement to state that it is a project organized or an entity funded or assisted by the government, which led to their disqualification.