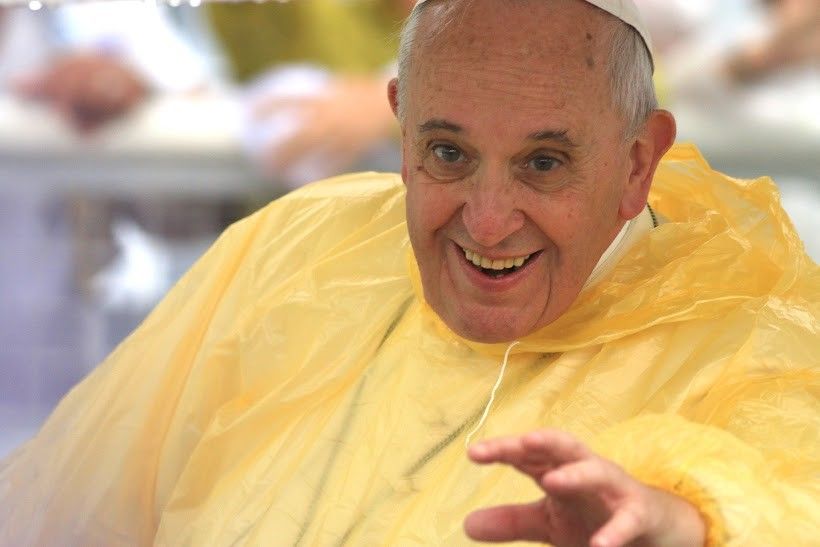 Pope Francis is seen waving to Filipino Catholics in this file photo taken in 2015 when he visited the Philippines. Filipino bishops are scheduled to visit him in the Vatican in May and June this year.
Philstar.com/RP Ocampo, File
Filipino bishops to visit Pope Francis in the Vatican this year
(Philstar.com) - January 24, 2019 - 7:32pm
MANILA, Philippines — Bishops from dioceses across the Philippines will visit Pope Francis in the Vatican in May and June this year.
The Catholic Bishops Conference of the Philippines news site reported Thursday that this is for the "Ad Limina Apostolorum" (to the threshold of the apostles), where the bishops would report the state of their dioceses' to the pope.
This will be their first Ad Limina with Pope Francis. The last time they visited was in 2011 when they met Pope Benedict XVI.
Fr. Marvin Mejia, secretary general of the CBCP, said the bishops would go by island group (Luzon, Visayas and Mindanao), with the exception of the Archdioceses of Caceres (Camarines Sur) and Lipa (Batangas). Those two dioceses will travel with the Visayas and Mindanao delegations, respectively, as Luzon has the most number of dioceses attending the Ad Limina.
Earlier this week, the CBCP said they would officially extend an invitation for the pope to join the celebration of 500 years of Christianity in the Philippines in 2021 in Cebu City.
READ: Philippine Catholic leaders plan official invitation for Pope Francis to visit in 2021

Pope Francis was last here in 2015 when he visited Manila and Tacloban City, Leyte, where he held mass for the faithful affected by the devastation of Super Typhoon Yolanda.
Tension has heightened between the Catholic Church and the administration of President Rodrigo Duterte over the past two years.
But despite the tensions, religious events, like the Feast of the Black Nazarene in Manila and Sinulog Festival in Cebu, still brought out millions of participants.

Last December, Pope Francis said the Philippines "stands among the great Catholic nations in the entire world."
READ: Philippines a great Catholic nation – Pope Francis

Ad Limina visits are traditionally done every five years.
Pope Francis has often been called for his relatively progressive style, compared to previous popes.
According to the Catholic News Service, the pope prefers to do his Ad Limina's more informally with a free-flowing dialogue.