PNP bares 19 poll watchlist areas
January 15, 2019 | 12:00am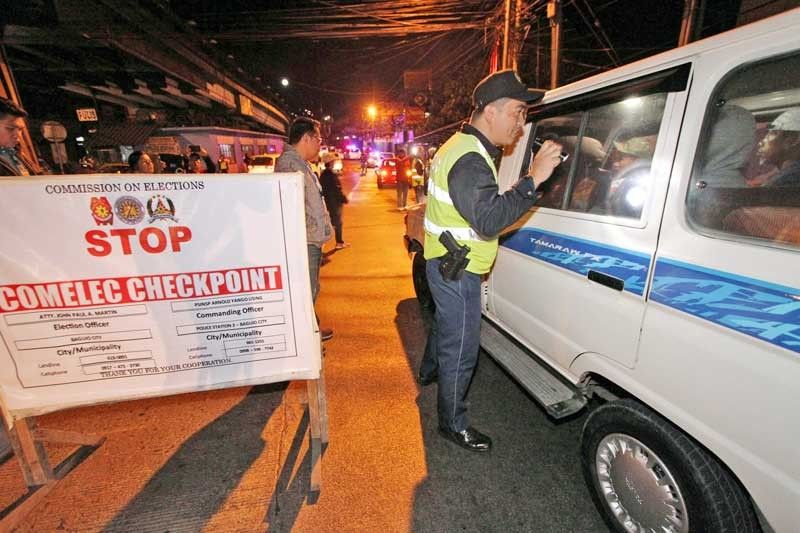 MANILA, Philippines — The Philippine National Police (PNP) yesterday named three cities and 16 municipalities it considered as election watchlist areas (EWAs), or where poll-related violence may likely occur.
PNP chief Director General Oscar Albayalde said the 16 towns are Mamasapano, Shariff Aguak, Shariff Saydona Mustapha and Datu Unsay, all in Maguindanao; Hadji Mohammad Ajul, Lantawan and Tipo-Tipo in Basilan; Dumalundong in Lanao del Sur; Dimasalang and Balud in Masbate; Sudipen and Balaon in La Union; Jones in Isabela; Lemery town in Batangas; Roxas in Oriental Mindoro and Daraga in Albay.
The cities included in the EWAs are Marawi in Lanao del Sur, Pagadian in Zamboanga del Sur and Cagayan de Oro.
Factors such as reports of heated rivalries between politicians, previous incidents of poll-related violence and presence of communist rebels and other threat groups were the bases for including these areas under the election watchlist, Albayalde said.
He said seven of the 19 areas were found to have validated threats, although he did not identify them.
PNP spokesman Chief Supt. Benigno Durana Jr. and other police officials did not reply when asked to identify the seven areas.
Bloodier
Four months ahead of the May elections, the Commission on Elections (Comelec) has expressed concern that the coming polls could be bloodier than previous exercises.
Comelec spokesman James Jimenez said yesterday that except for Daraga in Albay, the PNP has not recommended certain areas to be placed under Comelec control.
Jimenez admitted that the Comelec observes that there seems to be "more killings (now) than in the recent past."
He said in the 2016 presidential polls and 2018 barangay elections, there was "a downward trend in the number of violent incidents" related to elections.
Jimenez said even the barangay elections were specifically marked for having "very few deaths."
It was also the first time there was no failure of elections in village polls.
Jimenez cited the assassination of Ako Bicol party-list representative Rodel Batocabe, which was reportedly planned after the lawmaker filed his certificate of candidacy in October.
"This might be an indication that we might have more deaths now," Jimenez said.
He said the Comelec is closely coordinating with the PNP to make sure that such prediction will not happen. – Michael Punongbayan, Sheila Crisostomo