Law allows AIDS test for youth without parental consent
January 13, 2019 | 12:00am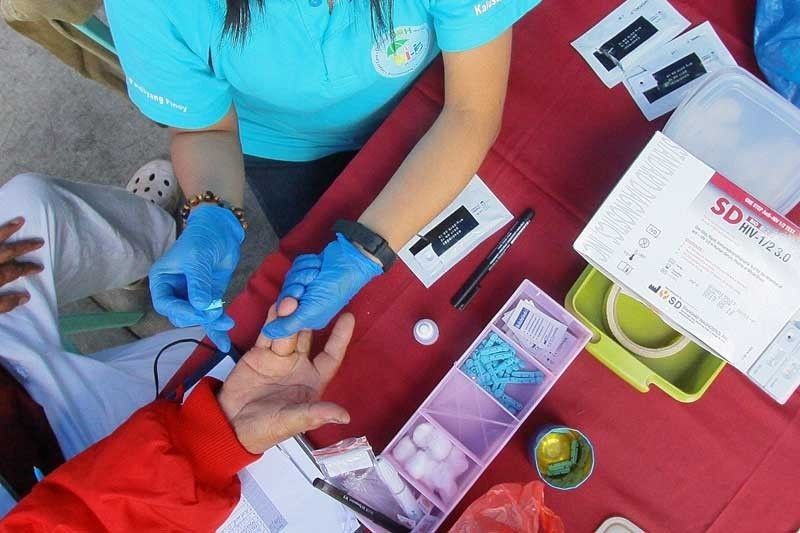 MANILA, Philippines — The recently signed law on HIV/AIDS allows individuals aged 15 and above to be tested for the disease without the consent of their parents or guardians, the Department of Health (DOH) said yesterday.
DOH Undersecretary Eric Domingo said this is one of the most significant features of the Philippine HIV and AIDS Policy Act of 2018, which was designed to curb the HIV (human immunodeficiency virus) epidemic in the country.
The law repealed the Philippine AIDS Prevention and Control Act of 1998, which prohibits individuals aged 18 and below to be tested for HIV/AIDs without the consent of their parents or guardians.
"This is important because 30 percent of our new cases comes from 15-24 age group. We have to make sure that there is no hurdle to their access to HIV testing," Domingo told journalists.
The new law allows pregnant women aged 15 and below as well as those engaged in high risk behavior to be tested without parental consent.
It required these individuals to be assisted by health professionals or social workers when getting the tests.
Because of this restriction, many young individuals, including those engaging in high-risk behavior, do not want to be tested, thereby depriving themselves of anti-retroviral treatment (ART) offered free by the government.
Data from the DOH showed that as of November last year, there were only 32,909 individuals who availed themselves of the ART.
Of the 945 new cases recorded in November, 299 were aged 12 to 24. The rest were 25 to 34 years old.
The DOH has been urging all individuals with HIV to take their ART regularly as this could prevent the virus from progressing into AIDS (acquired immunodeficiency syndrome).
Taking the ART regularly can also prevent an HIV-infected person from infecting others.
Domingo said the new law provides for a strengthened education campaign about the disease not only among those infected but also with their partners and family.
It also mandates education programs at the workplace.
"We need this law to help curb the epidemic. Most important is the cooperation of the public. We all have to be compliant to address this issue," Domingo said.
Child's right group Save the Children Philippines chief executive officer Albert Muyot welcomed the signing of the law, saying it "recognizes the rights of children to health and protection from HIV."
Muyot said a provision in the new HIV law that highlights the participatory rights of children is an important aspect of anti-HIV efforts.
"The steady rise of HIV cases among minors has been a cause for alarm since they cannot open up to their parents and guardians and get treatment due to social stigma," Muyot said.
He said this provision is consistent with the United Nations Convention on the Rights of the Child, wherein the government exercises its responsibility to protect and assist families in nurturing the children.