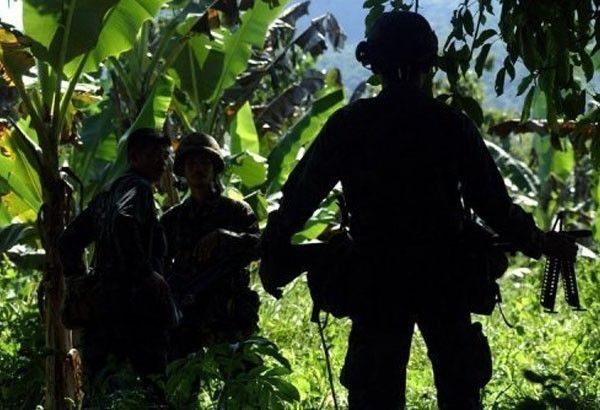 Government forces arrested Hector Janjalani in Quiapo, Manila in December 2000. He s the brother of slain Abu Sayyaf founder Abubakar Abdurajak Janjalani and Khadafy Janjalani, who took over in 1998. The Abu Sayyaf has been involved in various kidnapping and bombing incidents in Basilan and Sulu.
File photo
Hector Janjalani convicted over 2000 Basilan kidnapping
MANILA, Philippines — A local court on Thursday convicted Hector Janjalani, brother of the late Abu Sayyaf leader Khadaffy Janjalani, over the kidnapping of several villagers, including school children, in Basilan in 2000.
The Pasig Regional Trial Court Branch 261 found Hector Janjalani guilty beyond reasonable doubt on 18 counts of kidnapping and serious illegal detention, under Article 267 of the Revised Penal Code.
The court sentenced him to serve reclusion perpetua—or up to 40 years in jail— without the possibility of parole with every count.
Janjalani was arrested in Manila in December 2000. He is currently detained at Camp Bagong Diwa, Taguig.
One of the accused—Daud Barud, alias Dad Daim—was convicted on 52 counts of the same charge.
Judge Florian Gregory Abalajon ordered Janjalani and Barud to pay each of the victims or their heirs P75,000 for civil indemnity, P75,000 moral damages and P30,000 for exemplary damages.
The same court earlier convicted 66 Abu Sayyaf extremists over the 2000 kidnapping incident, where 52 teachers and students from two schools in Tumahubong, Sumisip, Basilan were taken.
READ: 66 Abu Sayyaf men convicted over Basilan kidnapping
The victims were them held in a house in Puno Mahadiji in a remote jungle surrounding the towns of Sumisip, Maluso and Isabela.
Four of the victims, including Fr. Rhoel Gallardo and three teachers, were found dead on May 3, 2000, their bodies bearing signs of torture.
Among those originally charged were Abu Sayyaf leaders Khadaffy Janjalani, Aldam Tilao alias "Abu Ahmad Sabay" and Isnilon Hapilon.
The three were killed in separate government-led operations.